By Talib Khan
Mon, 07 Oct 2019 11:50 AM IST
Minute Read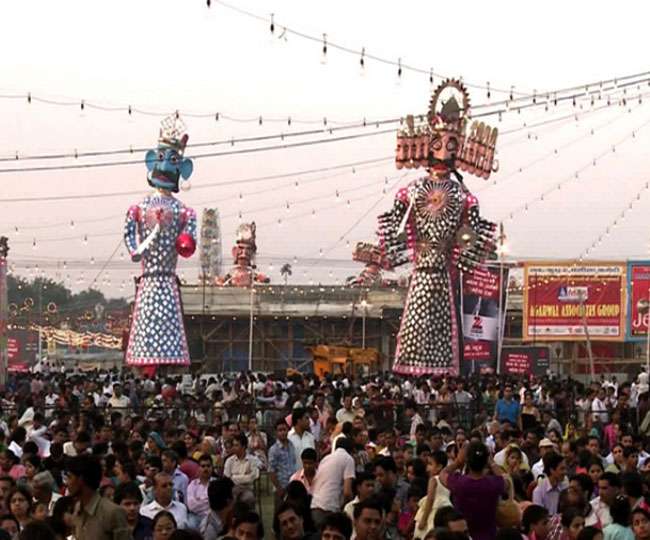 New Delhi | Jagran Lifestyle Desk: The festival of 'Dussehra', also known as 'Vijayadashami' will fall on October 8 this year. Dussehra is celebrated as a victory of good over evil. As per Hindu calendar the tenth day of the month Ashvin is celebrated as Dussehra. The festival is celebrated with great enthusiasm and zeal all over the country with different rituals and practices.
While the word Vijayadashami is made up of two words-- Vijaya meaning victory and Dashami meaning the tenth, the word Dussehra, is also made up of two Sanskrit words-- Dasha meaning ten and Hara meaning defeat.
Also Read: Navratri Day 9: How to worship Maa Siddhidatri, puja vidhi and bhog
This auspicious day of victory of good over evil is celebrated in different ways in various parts of the country. The northern and southern states of India celebrate the festival to mark the victory of Lord Ram over Ravana, who kidnapped Sita and took her with him to his kingdom Lanka. Whereas, the northeastern and eastern states commemorate this festival to mark the end of Durga Pooja celebrations and Goddess Durga's victory over Mahishasura, the demon king, which lasted for nine days and nine nights.
Many celebrate it by taking part in processions to immerse the idol of Goddess Durga in a river or seaside while chanting slogans and seeking her blessings and hoping for a sooner return of the Goddess.
Others celebrate it by burning huge effigies of Ravana along with that of his brothers Meghanada and Kumbakaran in large grounds, to commemorate Lord Ram's victory over him.
Also Read: 'Shouldn't you have asked me…': Deepika's response on Ranveer's bare-chest photo is both witty yet adorable
The day marks the victory of the seventh incarnation of Vishnu – Lord Rama when he killed the ten-headed demon Ravana and thereafter handed over the throne of his kingdom Lanka to his brother Vibhishana.
Dussehra also marks the onset of preparations for the festival of light, 'Diwali' which falls after 20 days of Dussehra, when Lord Ram, returns home after defeating Ravana.