Boss Day 2019: History, Importance, wishes, WhatsApp messages
Publish Date: Wed, 16 Oct 2019 11:52 AM IST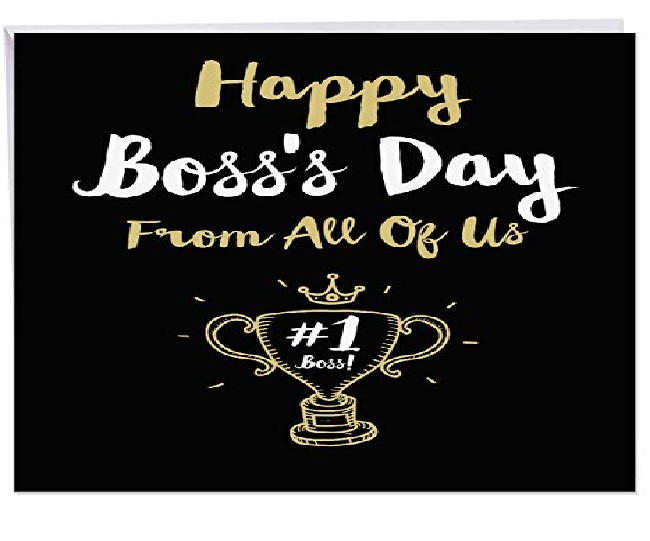 New Delhi | Jagran Lifestyle Desk: Boss Day is celebrated on October 16 every year where employees show appreciation towards their bosses for their hard and dedication in guiding the team in the right direction. The relation between bosses and employees are considered a very formal and close one as the senior mentors their juniors and invest in their overall growth. The US observes a holiday on this day to offer gratitude to the bosses. Apart from the US, Canada and Lithuania also observe this festival but businesses are not closed on this day.
History of Boss Day can be traced back to 1958 when Patricia Bays Haroski, an employee of State Farm Insurance company decided to register the holiday with the US Chamber of Commerce. It was the day of her father's birthday who was also her employees. She felt that young employees did not appreciate their enough so the Boss Day came into existence to honour bosses.
Traditionally the Boss Day is celebrated as younger employees give their boss a card. They also give candies, flowers, chocolates, and even bigger gifts.
Here are some messages, quotes and wishes that you can share with your boss on this day:
No amount of money or perks could adequately compensate you for everything you do for your employees. You truly go the extra mile in encouraging us. Happy Boss Day!
Wishing you a Happy Boss Day, with an appreciation for being the great leader and the kind person that you are!
Boss, you are the pilot who helps us fly through monthly targets and yearly achievements. Happy Boss Day!
Happy Boss Day! I am very grateful that I get to work with you. I have learned so much from my time here.
I admire your ability to lead and bring the best out of my coworkers and me. Thank you and Happy Boss Day!
Thanks for the example you set and the support you give. You bring out the best in us all.
You're more than a boss – you're a mentor and a leader. Thanks for everything you do Happy Boss Day!.
You make work feel like play, and that's the greatest compliment I can give any manager. Happy Boss Day!
Thanks a million to a fantastic boss. I truly appreciate your encouragement and support. Happy Boss Day!
A boss and a friend, two in one. Whoever thought that work-life would be so much fun. Thanks.
Boss… I want to thank you for promoting me and giving me a raise. But more importantly, I want to thank you for identifying my skills and giving me a chance to prove my worth in this organization. Happy Boss Day!
Posted By: James Kuanal