By Priyanka Munshi
Thu, 26 Jan 2023 07:34 AM (IST)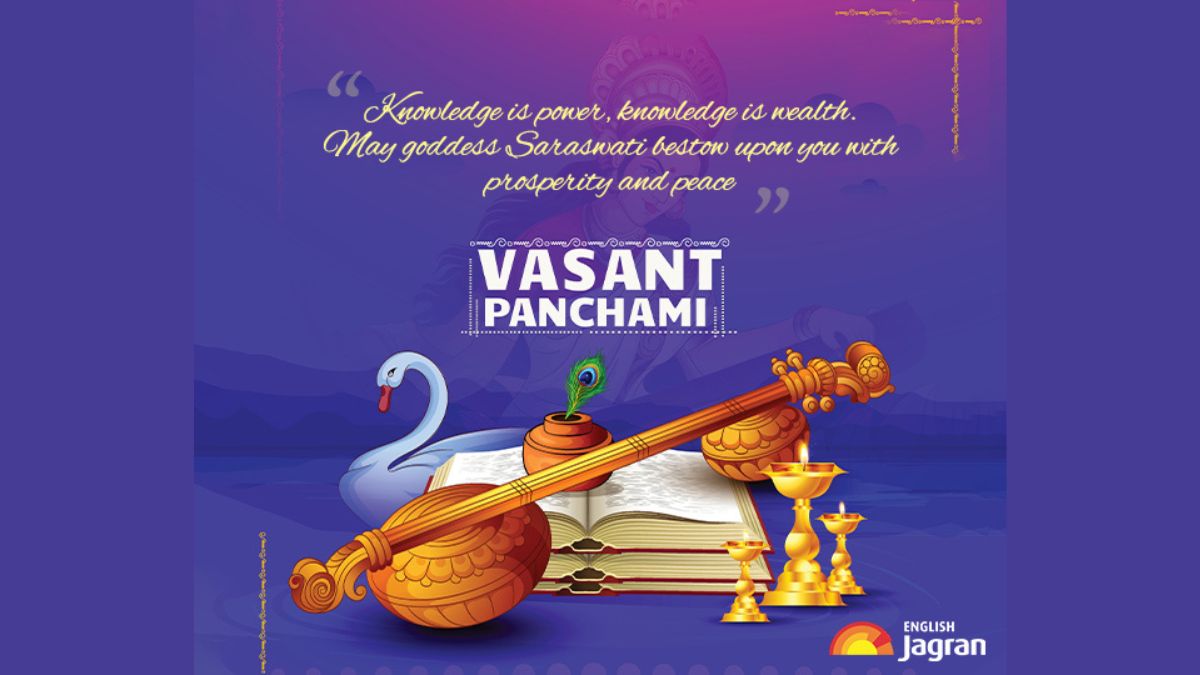 NORMALLY AT the end of January or February. Saraswati Puja is celebrated annually on the fifth day of the Magha month, but this year it will be from January 25 to 26. Basant Panchami, commonly known as Saraswati Puja, is a festival honouring the Hindu goddess Saraswati. This joyous celebration also heralds the start of spring. In addition to this, Saraswati Puja is performed to mark the start of Holi, the festival of colours, which is observed 40 days later. It is celebrated in many different ways throughout India.
History Of Basant Panchami 2023
Although there are several folktales connected to Saraswati Puja, the poet of the fabled Kalidas is still the most well-known one. According to tradition, Kalidasa was a simpleton who was duped into marrying a princess who had no regard for him at all. Because of this, the poet tries to commit himself, but Goddess Saraswati interrupts him before he can.
He was then instructed to take a swim in the river, and when he emerged from it, he had developed into one of the most knowledgeable and brilliant people. After all of this, Kalidas eventually rose to fame as a poet, leading to a prayer for prosperity and knowledge from his followers to Saraswati.
Importance And Significance Of Basant Panchami 2023
Every single goddess or deity has a special day set aside each year when they are honored. The Goddess of Wisdom is revered in part because it is thought that she was born on this day. In addition to performing puja and offering orasad, all devotees observe this day by donning yellow clothing to symbolise the blooming of mustard fields. Additionally, it is believed that the goddess Saraswati favours the colour yellow above all others.
The majority of the Bengali population often celebrates this occasion, and a customary ritual is held where young children and infants are encouraged to write their first words and enter the realm of literature, art, and culture. Additionally, cultural events are held, including performances of songs and dances, and the majority of educational institutions are closed on this day.
Time Of The Puja:
Drikpanchang.com estimates that the Panchami Tithi will begin at 12:34 p.m. on January 25, 2023, and terminate at 10:28 a.m. on January 26, 2023. The festival's muhurat occurs from 7:12 to 12:34 a.m.