Publish Date: Tue, 30 Jun 2020 01:21 PM IST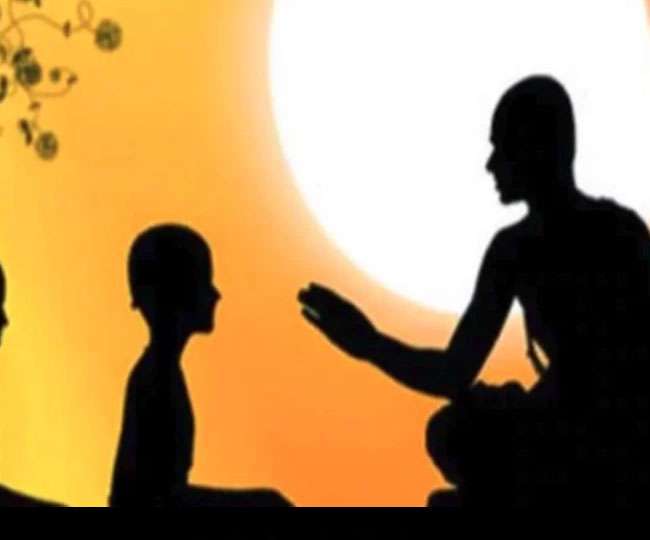 New Delhi | Jagran Lifestyle Desk: Guru Purnima also called as Vyasa Purnima is being observed and celebrated across India today, July 5. The day is marked as the birth anniversary of Maharishi Ved Vyasa, who wrote several holy books including the Mahabharata. On this day, students (shishya) worship their Gurus (Teachers or idols) for giving their knowledge and mantra to live life. As Gurus and teachers are important for everyone, Guru Purnima is celebrated by people of all religions including Hindus, Buddhists and Jains across the country.
Guru Purnima is celebrated on the full moon day (Purnima) in the Hindu month of Ashadha, according to the Hindu calendar. Generally, Guru Purnima is celebrated in the month of June and July as per the Georgian calendar. This year, we will be celebrating Guru Purnima on July 5. It is noteworthy to mention that this year, Guru Purnima will be observed on "Upachaya Chandra Grahan", also known as the Penumbral Lunar Eclipse.
Why we celebrate Guru Purnima?
We celebrate Guru Purnima every year as a mark of respect of respect to 'gurus' or teachers across the world and express gratitude towards them. Mahatma Gandhi had revived the festival in India by paying tribute to his spiritual guru Shrimad Rajchandra.
Meanwhile, legends suggest that Veda Vyasa, the sage who wrote the famous Hindu epic Mahabharata, was born to Satyavati and Sage Parashar on this day. Some legends also say that sage Veda Vyasa had classified the Vedas into four different texts - Rig Veda, Yajur Veda, Sama Veda and Atharva Veda and therefore we celebrate Guru Purnima on this day.
However, some legends also say that Lord Shiva had started the transmission of yoga to the Saptarishis and thus Guru Purnima is observed as mark of respect to him.
What is the significance of Guru Purnima?
The word Guru is derived from two Sanskrit words, Gu and Ru, which means ignorance or darkness and elimination or removal respectively. Thus, Guru simply means someone who removes darkness and spread the 'light of knowledge'.
Timings of Guru Purnima this year:
This year, we will be observing Guru Purnima on July 5. According to drikpanchang.com, the Purnima Tithi will begin at 11.33 am on July 4 and will continue till 10.13 am of the next day.
Posted By: Aalok Sensharma