Guru Gobind Singh Jayanti 2020: Wishes, quotes, SMS, WhatsApp messages, status to send family and friends on Gurpurab
May Guru Gobind Singh Ji inspire you to achieve all your goals.
Updated: Thu, 02 Jan 2020 05:22 PM IST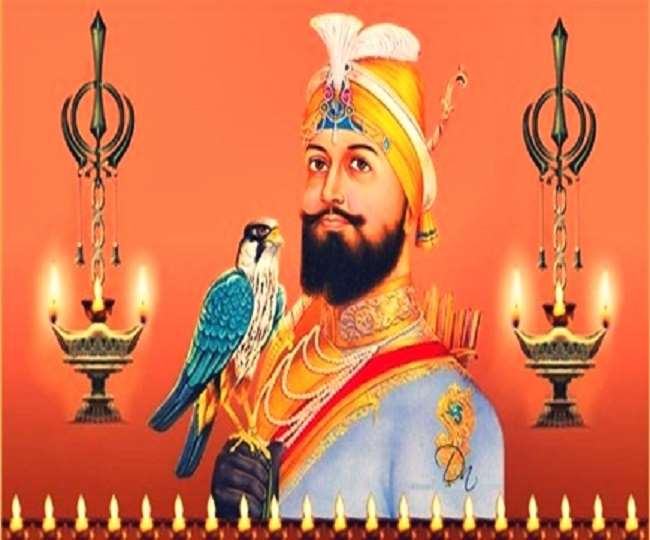 New Delhi | Jagran Lifestyle Desk: Guru Gobind Singh Jayanti is celebrated by people who follow Sikh religion around the world. It marks an important day as it the birthday of tenth Guru of Sikhs-- Guru Gobind Singh. Born in 1969, Guru Gobind was a great writer. The religious leader is quite famous for his teaching in the form of hymns. The followers of Sikh religion believe that Guru brought enlightenment into the world. For his valuable contribution in form of poetry, spirituality, philosophy, Guru Gobind is considered eternal.
The auspicious day is celebrated on January 2. Special delicacies are prepared to remember their Guru by praying with family and friends and listening to his poetry. In some places, processions are carried out and people sing devotional songs-- in which sweet and sharbat are distributed among participants.
Also Read: Happy New Year 2020 | 25 Powerful quotes to start the year on a positive note
Here are some wishes and messages to send your loved ones on this day:
Happy Guru Nanak Jayanti!
Enlighten your heart and mind
With knowledge and sanctity!!
Guru Gobind Singh ji de janam din di sab nu wadhaiyan!
He alone is a man who keeps his word: Not that he has one thing in the heart, and another on the tongue.
May his spiritual blessing illuminate your way. Gurupurab Di Wadhaiyaan!
May Guru Gobind Singh Ji inspire you to achieve all your goals and may his blessings be there in whatever you do.
May Guru Gobind Singh Ji bless you and your family with joy, peace and happiness for eternity; may he inspire us to be a better human being. Happy Gurpurab!
May Guru Gobind Singh Ji Give You the Courage and Strength to Fight the Evil and Always Stand by the Side of Truth. Happy Guru Gobind Singh Jayanti.
Dwell in peace in the home of your own being, and the Messenger of Death will not be able to touch you. Happy Gurpurab!
The lord can never be established nor created; the formless one is listlessly complete in Himself. Death would not be called bad, O people, if one knew how to truly die. Happy Gurpurab!
Blessings of your teachers and almighty cannot be taken for granted. These are only with you until you do good deeds – Guru Gobind Singh. Gurpurab Di Lakh Lakh Wadhai!
Posted By: James Kuanal