Buddha Purnima 2020: Date, celebrations; all you need to know about Buddha Jayanti
Publish Date: Tue, 05 May 2020 11:42 AM IST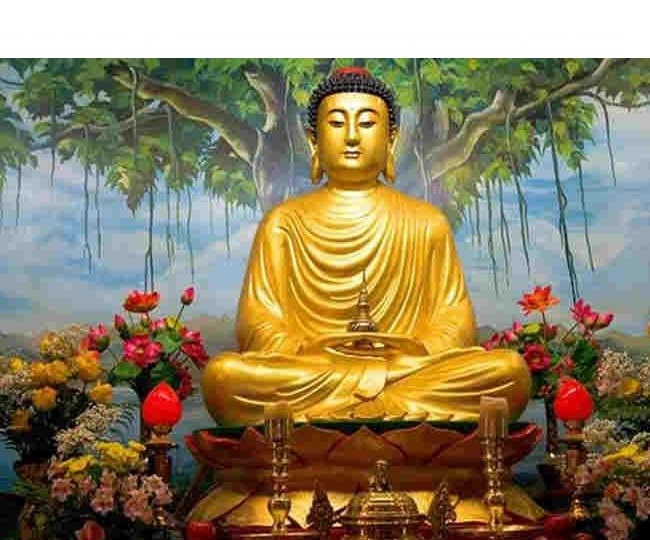 New Delhi | Jagran Lifestyle Desk: Gautam Buddha Jayanti is an annual festival celebrated by Buddhists to mark the birth anniversary of Prince Siddhartha Gautam or Gautam Buddha. The festival is celebrated as a public holiday in Asian countries like Japan, China, Indonesia, Malaysia, Nepal, Philippines, and others including India and celebrated in different ways. In Southeast Asia, it is celebrated as Vesak, which places greater emphasis on enlightenment and death of Buddha.
This year Gautam Buddh Jayanti will be celebrated on May 7(Thursday).
The exact date of Buddha's birthday is based on Asian lunisolar calendars. The celebration dates vary from year to year in the Western Gregorian calendar and usually falls in the month of April and May. According to scriptures, Gautam Buddha was born in the 563-480 BC in Lumbini, Nepal. It falls during the month of June during leap years.
At the age of 29, he left his family and began his path towards enlightenment after seeing human suffering. Many Hindu believe that Lord Buddha is the ninth incarnation of Lord Vishnu.
Celebrations
People embrace Buddhism in India by paying a visit to Viharas to begin their celebration. Tamasik foods like meat and wine are avoided on this day and followers chose to dress in white. According to beliefs, consumption of kheer is popular on this day, a woman named Sujata had offered a bowl of milk to Gautam Buddha.
In Asia, his birth anniversary is celebrated by lighting candles and reciting the three jewels and five precepts. On this day, large fairs are held in and around the Gautam Buddh temples and viharas. But this year, due to coronavirus pandemic everyone will celebrate the festival at home.
The birthday of Gautam Buddha is also worshipped as Buddh Purnima in India, Bangladesh, and Nepal as he was believed to be born on a full moon day.
The festival is all about praying with purest feelings. Adopting Buddhism stands for peace, non-violence and harmony.
Posted By: James Kuanal