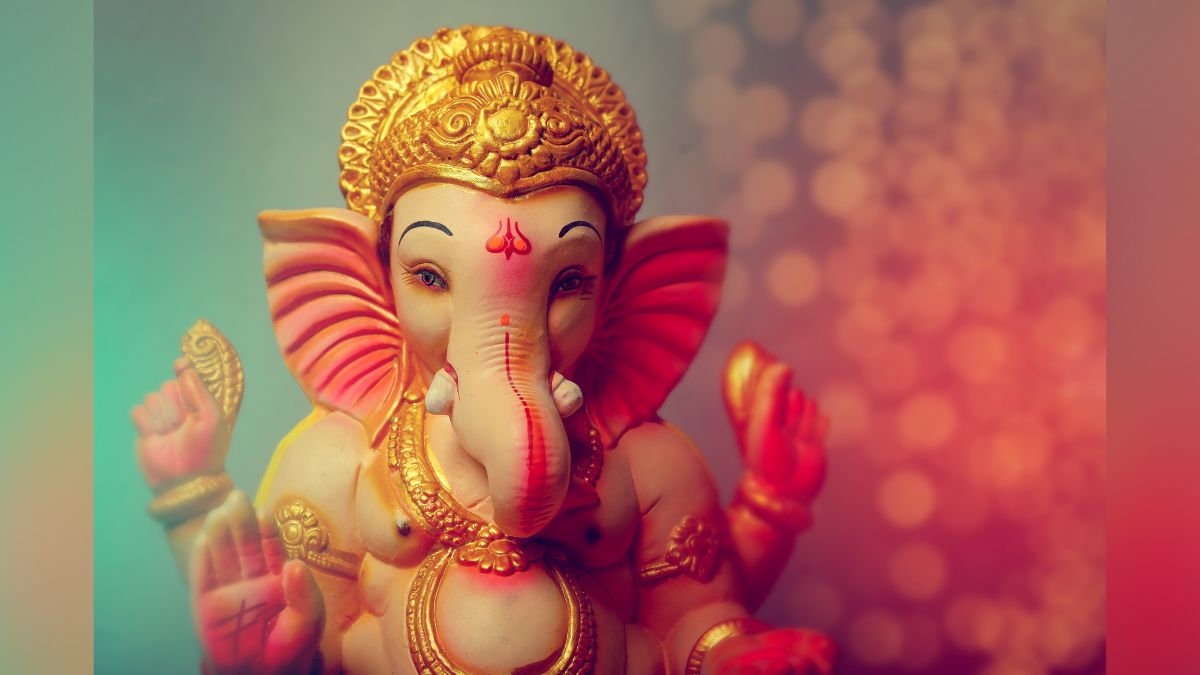 LORD GANESHA is known to be the God who is worshipped first at every auspicious work. Ganesh Jayanti is an auspicious Hindu occasion that marks the birth of Lord Ganesha as per the Hindu calendar. This day is observed on the Shukla Chaturthi during the Magha lunar month of the Hindu calendar. This festival is different from that of Ganesh Chaturthi and is celebrated with great enthusiasm and joy in parts of the country such as Maharastra and the coastal area of Konkan. Also known by varied names such as Magha Shukla Chaturthi, Tilkund Chaturthi, and Varad Chaturthi, this occasion will be celebrated on January 25 this year.
Ganesh Jayanti 2023: Date And Shubh Muhurat
The auspicious occasion of Ganesh Jayanti will be celebrated on January 25. According to Drik Panchang, the Chaturthi Tithi will begin at 03:22 PM on January 24 and will end at 12:34 PM on January 25, 2023.
Madhyahna Ganesha Puja Muhurt: 11.29 AM to 12.34 PM
Time to avoid moon sighting on January 24: 3.22 PM to 8.49 PM
Time to avoid moon sighting on January 25: 9.54 AM to 9.55 PM
Ganesh Jayanti 2023: Puja Vidhi
On this auspicious day, devotees wake up early in the morning, take a holy bath and wear clean clothes. Devotees offer their prayers to Lord Ganesha during the auspicious puja muhurat. People visit temples to seek God's blessings. The festival is celebrated in numerous parts of the country, especially in Maharashtra with great pomp and fervor. On the festival day, an image of Ganesha, in symbolic conical form is made out of turmeric or sindoor powder or sometimes of cowdung and worshipped. It is later immersed in water on the fourth day after the festival. A special preparation made of til is offered to Ganesha and then distributed to the devotees as prasad. A fast is observed before worship during the daytime followed by feasting in the night as a part of the rituals.
Ganesh Jayanti 2023: Mantra
"Vakratunda Maha-Kaaya Surya-Kotti Samaprabha
Nirvighnam Kuru Me Deva Sarva-Kaaryeshu Sarvadaa"
"Aum Ekadantaya Viddhamahe, Vakratundaya Dhimahi,
Tanno Danti Prachodayat"
"Om Ganesh Rinnam Chhindhi Varenyam Hoong Namaah Phutt"
"Om Namo Siddhi Vinayakaya Sarva kaarya kartrey Sarva vighna prashamnay Sarvarjaya Vashyakarnaya Sarvajan Sarvastree Purush Aakarshanaya Shreeng Om Swaha."
"Om Hreeng Greeng Hreeng"