This Day That Year: From Mangal Pandey's death to Liaquat-Nehru agreement, historical events of April 8
In Japan, Buddhists celebrate this day for centuries as the birthday of Buddha.
Publish Date: Wed, 08 Apr 2020 09:30 AM IST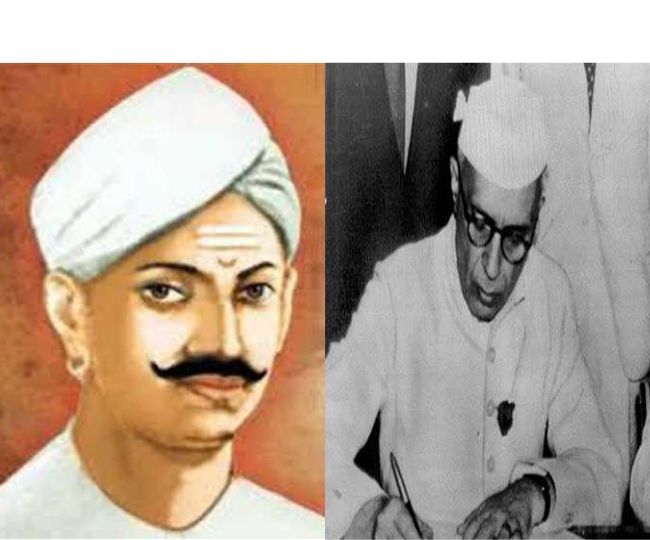 New Delhi | Jagran Lifestyle Desk: A lot of youths in the country sacrificed their lives so that the future generations can breathe free air and lead a secure future. The day of April 8 is dedicated one such hero Mangal Pandey-- who was the first to spark the hunger of independence in the country in 1857. The day is known for several historical events and it is not just restricted to India but the entire world. Here are some key events that took place on April 8:
1857: Mangal Pandey, a soldier of the Barrackpore Regiment, who was sparking a revolt against the British Government, was hanged.
1893: First recorded college basketball game occured.
1894: Bankim Chandra Chattopadhyay, author of India's national song Bande Mataram, died in Calcutta.
1914: US & Colombia sign a treaty concerning the Panama Canal Zone
1929: Freedom fighters like Bhagat Singh and Batukeshwar Dutt hurled bombs at the Central Assembly Hall in Delhi on his death anniversary in 1929 and got arrested. The main purpose of this bombing was not to harm anyone but to attract the world's attention towards India's independence movement.
1950: Liaquat-Nehru Agreement between India and Pakistan. The agreement was aimed at securing the rights of minorities living in both countries and ending the possibility of war between the two countries in future.
1969: 1st Baseball game in Canada - Mont Expos beats NY Mets 10-9
1973: Spanish painter Pablo Picasso dies. He is considered to be probably the most effective painter of the 20th century.
1997: Microsoft releases Internet Explorer 4 Beta
2013: Former British Prime Minister Margaret Thatcher dies in London. She was the first woman Prime Minister of any European country and the only Prime Minister of Britain in the 20th century, She held this position three times in a row.
In Japan, Buddhists celebrate this day for centuries as the birthday of Buddha.
Posted By: James Kuanal