By James Kuanal
Updated: Wed, 04 Mar 2020 02:11 PM IST
Minute Read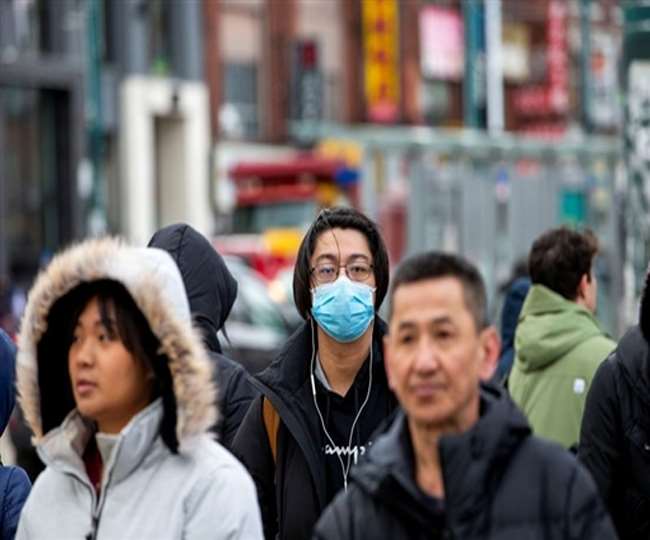 New Delhi | Jagran News Desk: Coronavirus or COVID-19 is a member of (Severe acute respiratory syndrome) SARS family of virus that has spread across China and 63 other countries around the world, including India. As of Wednesday, the death toll due to the coronavirus outbreak was reported to be 2981 in mainland China, with more than 80,000 infected cases. The virus which began in the central Chinese city of Wuhan-- epicentre of the outbreak-- in December, is quickly spreading across the world with 142 deaths and nearly 8,000 confirmed cases outside China.
Also Read: Coronavirus Outbreak | All you need to know about symptoms, causes, risks and precautions of this deadly disease
In India, a total of 28 confirmed cases have been reported due to the novel Coronavirus. The first three cases were reported in Kerela last month, who later tested negative and were released from the hospital. On Monday, three cases of Coronavirus were reported in India: one each in Delhi, Telangana and Jaipur.
The first man from Delhi had a travel history to Italy, while the Telangana man had a travel history to Dubai. The third one was an Italian national.
The Delhi-man who visited six people in Agra infected them. He also attended a birthday party in Noida which comprised school children. Two schools have been for sanitisation and students have been kept in quarantine for 14 days. Similarly, the Italian national in Jaipur infected 15 other people from Italy and one Indian. Rest of the eight people he met were safe.
Earlier, two batches of people brought via Air India from the virus-hit Wuhan on February 1 and 2 had tested negative and released from the quarantine facilities by Indo-Tibetan Border Police Indian Army at ITBP Chhawla and Manesar.
The Union Health Ministry has informed that since January 18, passengers are being screened for fever at the airport. Passengers coming from China, Singapore, Hong Kong and Thailand are being screened, the Health Ministry said.
Meanwhile, all regular Visa/ eVisa granted to Italy, Iran, South Korea, Japan nationals & issued on/before March 3 and who have'nt yet entered India, stand suspended with immediate effect.
In this article, Vivek Singh, a health expert explains us about the disease and its details.
What is Coronavirus and how it spreads?
Coronavirus is a large group of viruses, which are common among animals. It belongs to the SARS virus family. Usually, these viruses infect the animals and very few strains are reported to affect humans. First reported in Wuhan, China it quickly spread to Beijing, Shanghai, Xinjiang, and now other countries.
It spreads when someone comes in contact with infected person's infections such as cough, sneeze and handshake. The virus can be also transmitted by physical contact. It can only be controlled by handling a patient's waste.
Symptoms:
The symptoms of Coronavirus include running nose, fever, weakness, cold, sore throat that can last up to 48 hours. For those with a weak immune system, there's a chance that the virus can lead to lower, and serious respiratory tract illnesses like pneumonia and bronchitis.
Also Read: Coronavirus Scare | Three suspected cases at Delhi's RML Hospital, blood samples sent for testing
Precautions:
Cover mouth while coughing or sneezing
If infected, stay at home and avoid crowds or contact with others.
Wash hands frequently
Person with suspected symptoms should take proper precautions
Wear a mask
Special attention to children, elderly
Consult a doctor
Cure
As of now, there is no specific vaccine to treat Coronavirus. Scientists from across the world including the WHO are working over it.
However, it can be treated by keeping the patient in an isolation ward for a period of at least 10-15 days along with proper waste management.
[Dr. Vivek Singh is an Associate Director - Pulmonary & Head- Lung Transplant Machine at Max Super Speciality Hospital, Saket.]