By James Kuanal
Thu, 12 Mar 2020 01:50 PM IST
Minute Read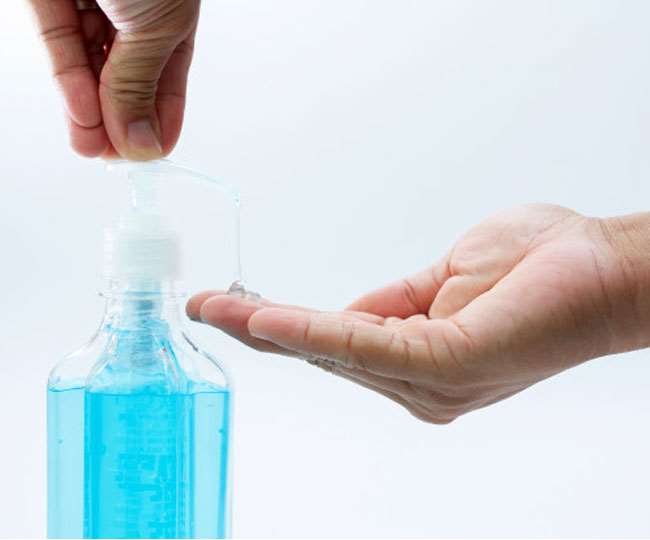 New Delhi | Jagran News Desk: As the number of cases continues to mount around the world(taking the number of infected cases to above 119,100 and global death toll to over 4200), including India, it has become a hot topic of discussion whether sanitisers are more effective than soaps. While sanitiser can be easily carried in your pocket or purse, you are less likely to keep soap with you all the time. Though the two are interchangeable, they are meant for different circumstances.
In an interview with insider.com, Alex Berezow-- a microbiologist and vice president of scientific communications at the American Council on Science and Health-- explained the difference between the effectiveness of soap and hand sanitisers.
Also Read: Explained | How washing hands with soap can help you contain spread of coronavirus
Soap
According to the report, Berezow says that soap doesn't kill germs. It is simply a detergent that simply wipes off microbes like removing grease off a dinner plate.
According to the Centers for Disease Control and Prevention (CDC), Soap and water are more effective than hand sanitisers. Even though soap doesn't kill germs, it reduces the number of germs from our hands. After you eat and play sports that is when your hands get soiled and greasy, hand sanitisers are not as effective as soap.
You should wash your hands with soap and water for at least 20 seconds. Ensure your clean your fingernails (where the maximum germs may reside), back of your hands and between fingers while you lather the soap.
Hand Sanitisers
Sanitisers are only a backup in the absence of soap. According to Berezow, people do not apply enough amount of sanitisers on their hands as they should. You need to apply the sanitisers in enough volume and keep on rubbing your hands unless and until it gets completely dry.
However, sanitisers may help us get rid of some viruses such as Cryptosporidium (a parasitic infection), Norovirus (viral infection) and Clostridium difficile (inflammation bacteria infection), but not all of them.
Also Read: Explained | What is Coronavirus? Symptoms, Precautions and Cure, everything you need to know | Watch
According to the CDC, your alcohol-based sanitisers should contain at least 60 per cent alcohol.
Berezow says that using too much sanitisers may dry your hands too much causing it to crack and bleed.