Publish Date: Fri, 22 May 2020 07:03 PM IST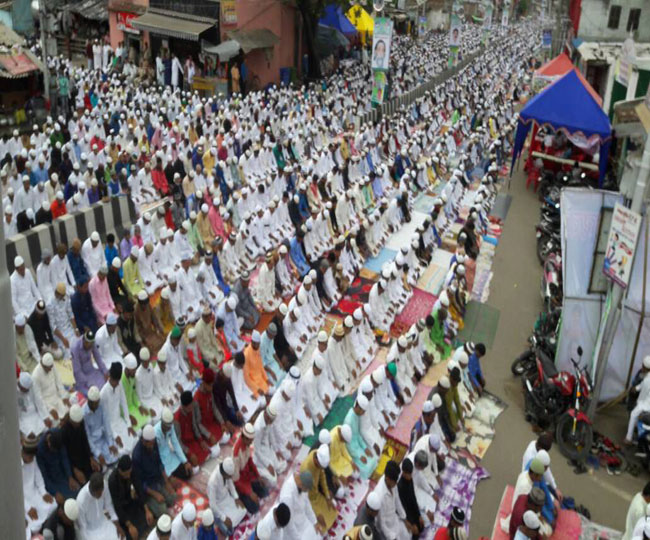 New Delhi | Jagran Lifestyle Desk: Eid ul Fitr is how Muslims celebrate the first day of the month of Shawwal. After a month-long period of prayers and fasting (Roza) in Ramzan, the festival of Eid is celebrated. During the month of Ramzan, Muslims pray to Allah and read the holy book, Quran. Observing a fast during the day and ending it with a family feast called Iftar at night.
According to Islam, Muslims should keep all the Roza while following all the rules as the holy month of Ramzan is among the five pillars of Islam. This year Eid ul Fitr will be celebrated on 25th May, as after the no moon, the holy crescent will be seen in the sky!
History:
Eid ul Fitr was started by Prophet Muhammad. It is believed that Prophet Muhammad got the first revelation of the Holy Quran during the month of Ramadan. Eid ul Fitr then marked the end of fasting from dawn to dusk during Ramzan and the beginning of the Shawwal month. Eid ul Fitr is also celebrated to pay respect to Allah for providing the strength and endurance during the month long fasting rituals.
Significance
As Eid ul Fitr marks the end of the month of Ramzan, the festival is celebrated to thank Allah or the all mighty to present us with the power to sustain a month-long fast. After the month of Ramzan, next is the month of Shawwal, according to the Islamic Calendar.
Eid ul-Fitr falls on the first day of the month of Shawwal. As per the Islamic belief if a Muslim fast for the first six days in the month of Shawwal excluding the day when Eid ul Fitr is celebrated, it is equivalent to a year-long fast.
Posted By: Talib Khan