Eid 2020: Five tips to celebrate Eid-ul-Fitr amid COVID-19 pandemic
Updated: Mon, 25 May 2020 07:14 AM IST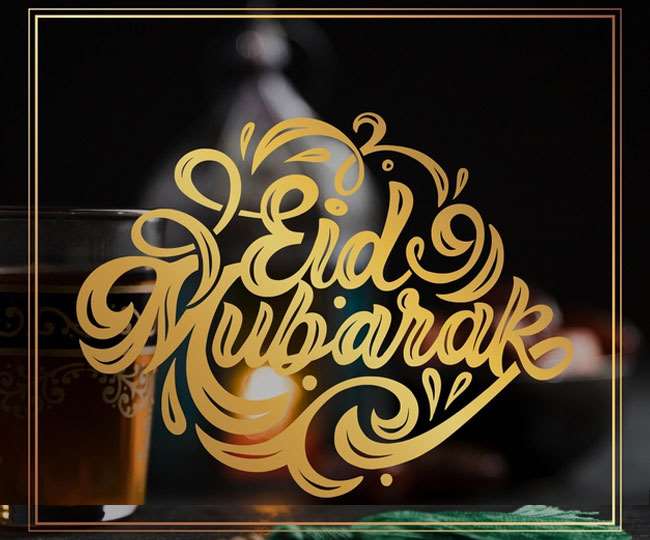 New Delhi | Jagran Lifestyle Desk: One of the prominent festivals among Muslims, Eid is being celebrated across the country on Monday. It is celebrated with religious fervour and merriment. The festival is celebrated on the first day of Shawwal and marks an end to the holy of Ramadan-- where Muslims observe fast for one month. Due to ongoing coronavirus pandemic this year, Eid is overshadowed as social distancing measures are kept in place amid lockdown to combat virus spread.
Jagran English has brought to you five different ways to expand across the Eid festivities this year, hours after the dawn of Eid will end up saffronising the festive skies, once you have wished everyone 'Chand Mubarak' a night before, after all:
1. Dress up at your best
If the COVID situation at the place of your residence permits the delivery of non-essentials via E-commerce way, then nab the opportunity right at the moment. With that, we understand that the possibility you couldn't buy your favourite Eid kurta this year and that stitched up pair of reshmi Pyjamas because of the COVID lockdown is understandable. Yet, is there a reason that your last year's Eid kurta isn't wearable this Eid too? So take out your best eid outfit from your wardrobe, get it ironed, and flaunt your Eid enigma to mirror affront. The day will come, after weeks of having observed Ramzan fasts after all.
2. Eat out the Heat of Treat, but be careful
Although we are sure that the best will be prepared in your kitchens on the day of Eid, and while writing this we can truly smell that terrific aroma of some of those impeccably made delicacies, it's important that in the morning and noon of the day of Eid, you eat in lighter quantities. Because the heavier quantities of food might not be taken well by your body, especially after having been through a month of observing Ramzan fasts.
Lately, during dinner, you can truly eat the feast in the way you want and the quantities you deserve.
3. Enjoy the Eid feast with your friends virtually
It won't be possible to meet and greet your friends and family this Eid, credit COVID of course. However, just the way you've been attending your 'at work' meetings and college classes -- via Zoom/Skype/Google Meet/etc -- you can simultaneously invite your friends to light your heart out and heavy your senses up with mutually enigmatic emotions of Eid along with your friends and acquaintances. Of course, they cannot taste your delicacies, but feelings matter. They truly will, once you see your loved ones.
4. Make COVID Protection you top priority
Wear a mask, use sanitiser after touching any object and most important -- maintain social distancing. This is difficult, but more than that it's crucial, so avoid making close contact with anybody who's not your immediate family member and has come from someplace which is not your residence. We'll have next year, and year after, for that matter.
5. Help the Poor
Zakat (donating a part of one's income) is one of the defining pillars of Islam, which Muslims worldwide follow with heart. This time, the COVID crisis has in-fact mandated the helping out poor. You can distribute food, money, or basic clothing to those in need. What could be the better way to close this holy month, if not by putting out a smile of gratification on someone's face who couldn't smile in months due to this crisis? This Eid, make the needy smile.
Posted By: Aalok Sensharma