By Priyanka Munshi
Fri, 20 Jan 2023 11:55 AM IST
Minute Read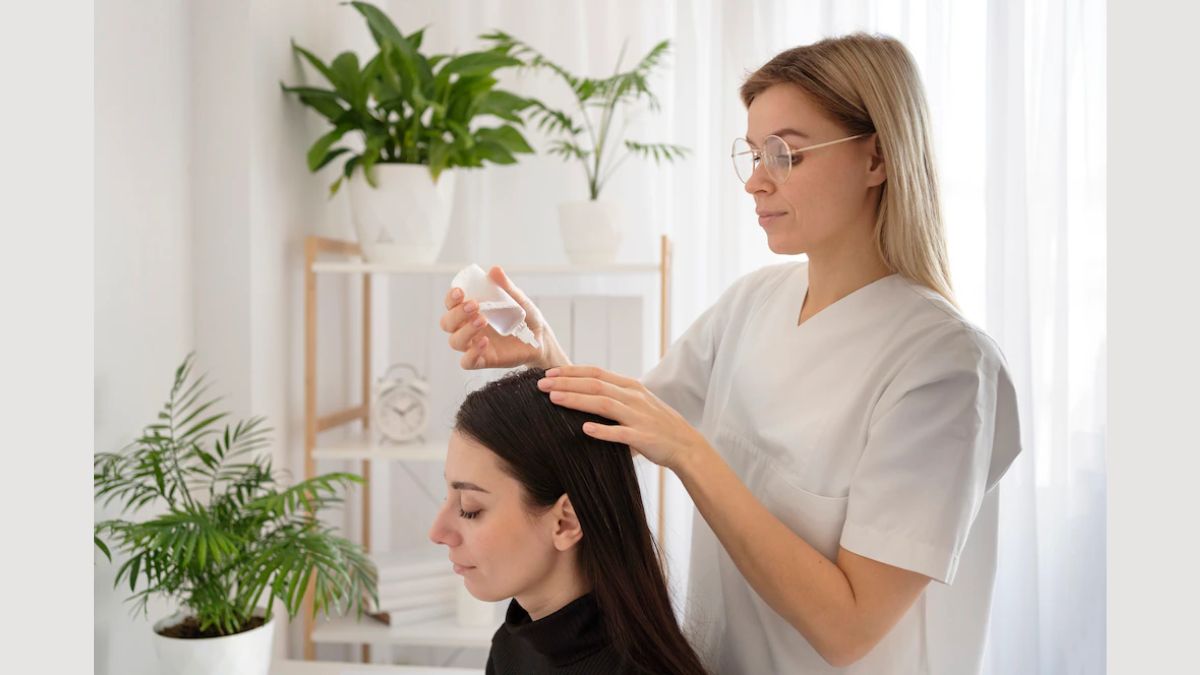 WINTER IS all about hot cocoa, comfortable clothing, and nice blankets. On our part, the season might also have a certain impact. The cold can create dryness, which may result in what some people refer to as "winter dandruff." It is characterised by a flaky scalp that can be unpleasant and itchy. and it frequently makes the majority of us feel ashamed!
Neem Oil And Coconut Oil
Because it contains so many vitamins and fatty acids, coconut oil is well renowned for its ability to keep skin moisturized. Neem, which has antibacterial and antifungal characteristics, combined with the benefits of coconut oil, will provide the ideal defence against dandruff.
Manage Stress
Stress is a significant factor that can actually have a negative impact on our health, minds, and immune systems. It can also impair your body's capacity to fight off any infections that may result in dandruff. Additionally, one of the most typical causes of dandruff, seborrheic dermatitis, is frequently preceded by episodes of stress. Try yoga or a calming walk as remedies for it.
Blend Of Amla And Yoghurt
Amla is one of the best foods for health, whether it be for the eyes, hair, health, or anything else. It offers endless advantages. Vitamin C is abundant in amla. Amla powder is a key component in the treatment of dandruff. However, yoghurt has beneficial bacteria that really controls the yeast, so simply combine 2 tablespoons of amla powder with yoghurt before applying it to your scalp.
Seeds From Fenugreek And Hibiscus
Fenugreek seeds help prevent dandruff and thicken hair because of their high protein content. Hibiscus, which is high in vitamin C, can help strengthen hair roots and prevent hair loss. These two components work well together to prevent hair problems.
Apple Cider Vinegar And Aloe Vera
Aloe vera has antimicrobial qualities that can be good for our scalp in addition to being helpful for moisturising our dry hair. The pH of your scalp and hair can be balanced with the use of apple cider vinegar, on the other hand. Many claim that it works well for people who want to give their hair a natural sheen.