COVID-19's silent spread threat: What is an asymptomatic case and precautions needed to not become one
Publish Date: Mon, 11 May 2020 02:52 PM IST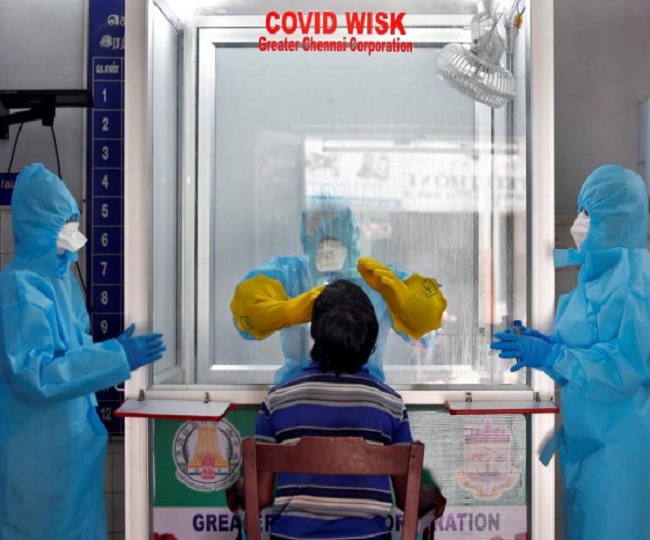 New Delhi | Jagran Lifestyle Desk: As the world is grappling with coronavirus pandemic, the scientific researches are going on at a never-seen-before pace, aiming to enhance the containment measures while trying to find a treatment method through the reference of pre-existing ones.
Close to 4 million confirmed cases of COVID-19 have hit across the 187 countries worldwide, and amid the worries of further spread of the pandemic, the global senses have been stimulated into a new COVID urgency – the spread of disease through asymptomatic patients.
What is an asymptomatic patient?
A COVID patient is considered asymptomatic if he/she has already contracted the virus but doesn't show any symptoms – fever, dry cough and throat, loss of taste or smell, shortness of breath etcetera – and continues to be a 'silent spreader' of the disease, as the infected person concerned continues to meet his family and acquaintances beyond the safe social-distancing measures meant to be taken around the infected individuals.
There are three types of COVID carriers which can induce silent spread of the infection, Asymptomatic, Presymptomatic and very Mildly symptomatic.
Asymptomatic: These are the infected individuals who do not show any symptom at all while the virus has already entered in their bodies. As a result, they end up transmitting the virus many uninfected individuals.
Presymptomatic: These are the infected individuals who do not develop any COVID symptom almost a week after contracting novel coronavirus. They later display symptoms such as coughing, fever, loss of sense of taste and smell etcetera.
Mildly Symptomatic: Individuals who display very mild symptoms, such as common cold/cough, fever – and do not feel exceptionally sick as COVID has been stereotyped to be.
How worrisome is asymptomatic scenario in India?
Delhi Chief Minister Arvind Kejriwal stated on Sunday that '75 per cent of Delhi's Covid-19 patients asymptomatic or have mild symptoms'.
Earlier, ICMR's Dr. Gangakhedkar during government's regular COVID briefing said on 20th April, that 80 per cent of the COVID cases remain asymptomatic for a considerable period of time.
According to a media report, a 19-years old COVID patient currently under isolation in Vadodara for over a month has showed no symptoms at all despite having tested positive for six times. "No cough, no tiredness, not even a headache. I've felt perfectly fine since Day One," the 19-years old was quoted as saying.
How to protect yourself from silent spread of COVID?
If you happen to live in a red zone, you have the reasons to be particularly wary of the silent COVID spread.
The safe social distance of six-feet should always be maintained to avoid contracting of virus alongside the improved hygiene standards through regular washing of hands and sanitization, and every item entering your home coming from outside.
If you or someone in your family is over fifty years of age and already has other health conditions, such as hypertension or asthma – the precautious stimulus must be improved manifold.
Posted By: Abhinav Gupta