COVID-19 Vaccination: How long does vaccines' immunity last? Do we need a 3rd booster shot? Know here
COVID-19 Vaccination: As the newer variants make their way affecting people across the globe, it has lower the vaccines' efficacy rates. This has made people suspicious
Publish Date: Fri, 02 Jul 2021 09:00 AM IST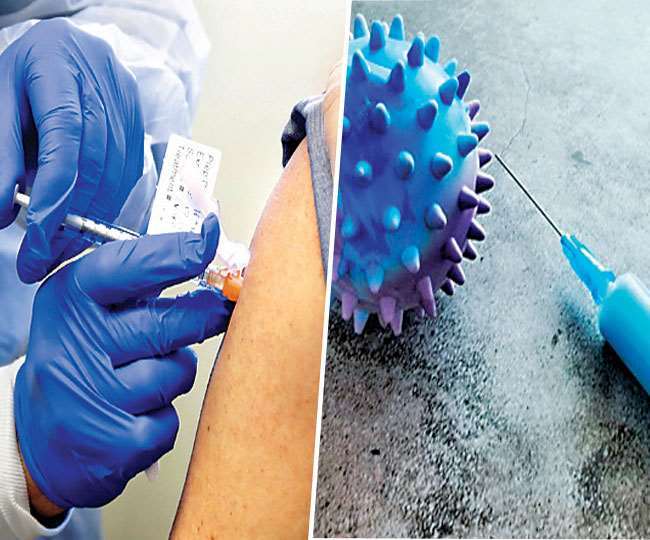 New Delhi | Jagran Lifestyle Desk: COVID-19 vaccines have turned out as a defensive bullet against the deadly virus, minimising the severity and mortality of coronavirus. It boosts the immunity in the person and keeps them protected from the SARS-COV-2 virus. However, as the newer variants make their way affecting people across the globe, it has lower the vaccines' efficacy rates. This has made people suspicious whether these vaccines will protect them from new variants or will they require booster shots for additional protects?
As these questions are creating tension among people, here's all you need to know:
Can the COVID-19 vaccine withstand mutations?
The new variants are feared for their transmission and high infectivity rates and are believed to surpass the immune defenced present in the body, lowering the protection and efficacy boosted by the vaccine. Talking about the Delta variant, which is rapidly surging across the globe, could reduce vaccine driven immunity. Also, reports are doing rounds that several vaccinated people have been infected with a new variant. However, research is still underway to conclude can new variants withstand the mutation or not.
Can COVID-19 vaccines grant lifetime protection?
So far, no vaccine has guaranteed a 100 per cent efficacy rate, some can be more effective than others. It is believed that mRNA vaccines offer a higher degree of protection in comparison to other vaccines.
To prove this, a small scale study was conducted published in the scientific journal, Nature, which said vaccines such as Moderna and Pfizer are most likely to mount good immune responses that could last for years. However, more research is needed to conclude the findings.
Do we need booster shots?
Research is still underway to conclude that whether people need booster shots to protect themselves from the new variants or not. Recently, a study was conducted at Oxford University found that a booster shot of the Oxford-Astrazeneca vaccine delivered 10 months after the initial shots can boost and provide lasting immunity.
(Disclaimer: The article is purely informative based on the researches and several studies. However, English Jagran does not independently vouch for this report. Prior consultation with a doctor is advisable before following any of the above-mentioned tips for COVID-19 vaccination.)
Posted By: Niharika Sanjeeiv