Coronavirus Pandemic | What's next if you're hit by COVID-19? These FAQs are a complete guide
Updated: Mon, 13 Apr 2020 01:03 PM IST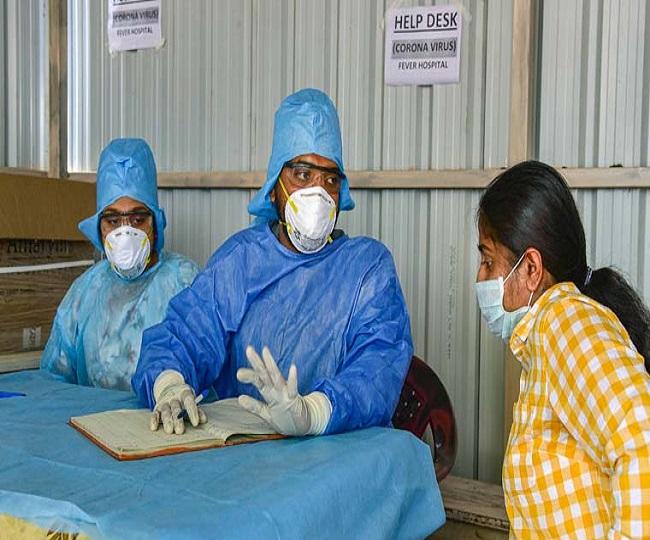 New Delhi | Jagran Lifestyle Desk: The novel coronavirus, which originated in China's Wuhan, is growing at an alarming rate in India. According to the data available at the Ministry of Health and Family Welfare, the dreadful infection has affected more than 9,000 people and claimed the lives of over 300 in India so far.
Amid the spike in the number of cases, the government is considering the option to extend the 21-day lockdown in the country and has continuously urged people to 'strictly' follow the restrictions and practice 'social distancing' as it is the only way to break the chain of the virus.
As the novel coronavirus continuous to spread at an alarming rate, there are concern among people that what they should do if they get infected from the infection. The Ministry of Home and Family Welfare, however, urges people not to get panic if they get infected by the virus.
According to the information available at the Health Ministry website, illness due to coronavirus is generally mild, especially for children and adults and it only causes serious illness in about one in five persons who would need hospital care.
What should I do if someone in my family gets infected by COVID-19?
If you or someone in your family gets infected by COVID-19, then that person should be self-isolated and other members of the family should avoid direct contact with him or her. People should also inform the authorities about the infected person and take all the precautions and medical advises recommended by the government.
Can antibiotics help in treating a COVID-19 patient?
No, antibiotics can't help in treating a COVID-19 patient. As per the Health Ministry information, coronavirus is caused by a virus, so antibiotics do not work. Antibiotics should not be used as a means of prevention or treatment of COVID-19. They should only be used as directed by a physician to treat a bacterial infection.
How to keep myself safe from getting infected?
Wash your hands regularly with soap or hand sanitisers
Throw used tissues into closed bins immediately after use
Cover your nose and mouth with handkerchief or tissues while sneezing or coughing
Wash your hands before touching mouth, eyes or nose
Avoid mass gathering and crowded places
Who is at more risk of getting infected by coronavirus?
According to information available at the Ministry of Health and Family Welfare website, researches are being carried out to find how COVID-2019 affects people, older persons and persons with pre-existing medical conditions (such as high blood pressure, heart disease, lung disease, cancer or diabetes) appear to develop serious illness more often than others.
(Disclaimer: The information shared in the above story has been provided by the Ministry of Health and Family Welfare)
Posted By: Aalok Sensharma