Coronavirus Pandemic: Can you catch COVID-19 twice or does it cause immunity? What you need to know
Several cases in China, South Korea and Japan spark fears that populations could become re-infected with COVID-19.
Publish Date: Mon, 13 Apr 2020 12:09 PM IST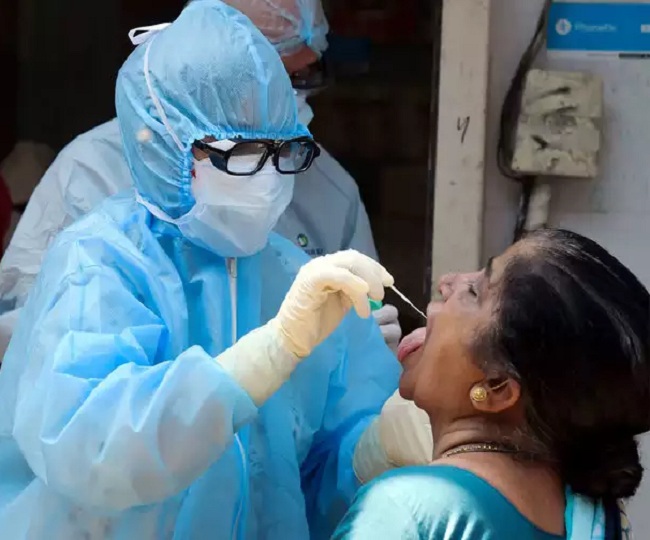 New Delhi | Jagran News Desk: The novel coronavirus has left around 2 million people infected across the globe while claiming over 1,10,000 deaths. In India too, the count of infected people has topped 9,000-mark with over 300 deaths. While these numbers are quite alarming, the count of patients recovering from COVID-19 infection is also promising.
The data by the World Health Organisation (WHO) and coronavirus-hit countries shows that elderly people and those suffering from respiratory diseases, particularly, Severe acute respiratory illness (SARI), are more vulnerable to the deadly disease.
There are a million questions about the spread of the virus, how it can be prevented, what is the cure of the disease and so on. One of these questions is whether a person, once infected and having recovered from coronavirus, becomes immune for life or if he could catch it again.
While the WHO has not clearly spoken on reinfection, several cases in China, South Korea and Japan spark fears that populations could become re-infected with COVID-19.
Last Friday, South Korea reported almost 100 patient, who recovered from coronavirus, test positive again. Similarly, a woman in Japan, who had been declared virus-free, tested positive again in March.
What we know so far
In order to understand if there are chances of catching the infection again, we first need to understand how long the virus can stay on a contagious surface.
According to reports and various studies, the novel virus has an incubation period of 2-14 days. In most of the cases, the symptoms (cold, flu, fever, dry cough, fatigue and diarrhoea) show up by Day 4 or 5.
Once infected, do you have immunity to COVID-19
One a body attacks the immune system, the body starts developing antibodies which fight out the infection and in most cases, lower the chances of contracting the same infection again.
The vaccine for flue works on the same principle. But, till date, there is no vaccine for COVID-19 and hence, no concrete evidence is available whether people recovering from the disease develop immunity against it.
While experts don't know much about whether patients who recover from coronavirus develop antibodies, they have a deeper knowledge of similar viral diseases.
"In general, patients make antibodies to viruses and become immune to a repeat infection from the same virus. So until an antibody test becomes available, we won't know whether the patients reported from China and Japan had antibodies against the virus—and therefore were protected from re-infection—or whether they had a false-positive test," Dr. Loghman-Adham, a principal at California-based life sciences consulting firm Innopiphany, was quoted by Health as saying.
Can an individual get infected by COVID-19 twice?
Prof Mark Harris, an expert in virology at Leeds University, was quoted by Independent saying that reinfection in that case was "unlikely", but added that "there is some evidence in the scientific literature for persistent infections of animal coronaviruses (mainly in bats)".
Prof Whitty explained that with diseases, even if there is no long-term immunity, there is normally some short-term immunity.
According to Dr. Stephen Gluckman, an infectious disease physician, it is likely that having the disease once will result in immunity among most people, as it is in the case of other coronaviruses. However, there is not much data to say the same about COVID-19 but it is likely to be the same.
If this is the case, people who initially recovered are likely to have a relapse of the infection, rather than getting re-infected. As per the Centers for Disease Control and Prevention (CDC), the immune response to COVID-19 is not yet understood but it does not mean that it is not possible to contract the virus again.
Posted By: Abhinav Gupta