Updated: Mon, 11 May 2020 06:36 PM IST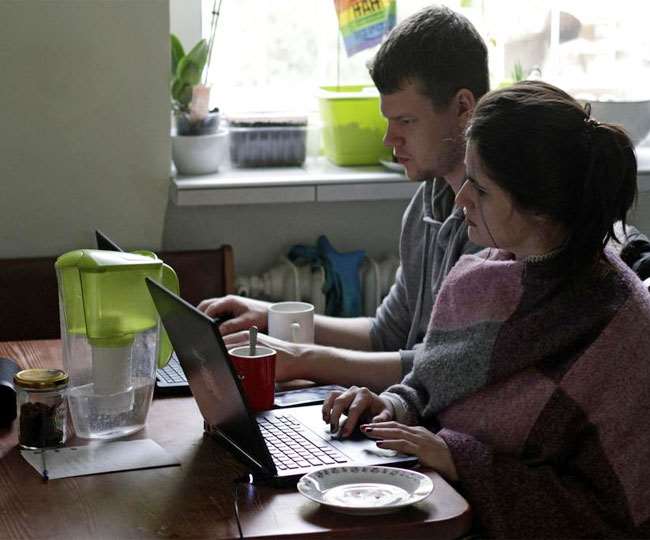 New Delhi | Jagran Lifestyle Desk: The central government at the start of the lockdown 3.0 issued an advisory, which included guidelines of proper sanitisation and social distancing measures in place and availability of 33 per cent workforce in non-hotspots. As lockdown 3.0 approaches May 17, its final day of conclusion, the central government will issue a subsequent set of advisories which might involve a considerable chunk of 'Work From Home' exercise to shift back to the offices, albeit with added precautious measures.
Jagran English is enlisting a few pointers you must keep at the top of your mind, once you resume the work from office.
1. Use Mask and Gloves. Never ever leave for office without these two buddies. Think of them as your bodily extensions which cannot be left home at any cost. Keep on replacing them at relative intervals.
2. Sanitise your hands after roughly every alien surface you happen to touch, in buses or trains or even inside the cab.
3. Transport is the key. Any place where the notion of social distancing is supposed to not live up should be avoided. Use a private vehicle if possible or make sure the transport you're taking has social distancing measures well at its place.
4. Don't touch your face, mouth or nose, as this might increase the risk of infection.
5. Make sure, you do not sneeze or cough in open. Carry a small packet of tissues or handkerchief and keep on replacing them during relevant intervals.
6. Ensure that every employee gets his/her temperature checked before entering the office premises. If not, decisively compel your employer to put in place such a system.
7. Carry your stationery from home to reduce the risk of being contaminated through office stationery you don't know who else has touched before.
8. Prefer not to eat from outside.
9. Sanitise your hands every now and then, and ensure supremely precautious surroundings in office washrooms.
10. If you find any COVID symptoms – cold, fever, breathlessness or loss of sense of taste or smell – stop going to the office with immediate effect and seek medical health, and tell others to do the same if it happens to them as well.
Posted By: Aalok Sensharma