Coronavirus Outbreak: Six burning FAQs about COVID-19 which will help you prevent the deadly disease
Updated: Thu, 12 Mar 2020 12:09 PM IST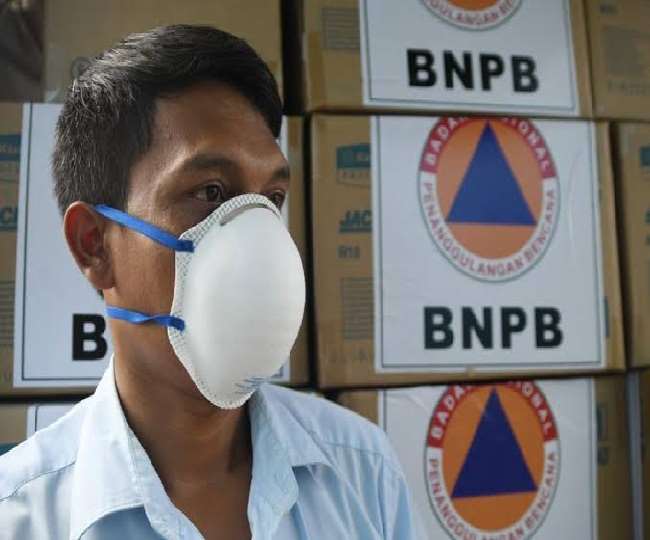 New Delhi | Jagran Lifestyle Desk: Coronavirus has become a topic of discussion in India, since it affected 31 people in the country. The deadly virus, which is also known as 'COVID-19', has taken the lives of over 3,300 people across the world and the researchers are still trying to find the drug to cure the deadly disease. Several rumours about the COVID-19 virus are going viral on social media, causing people to panic.
Amid this, Prime Minister Narendra Modi on Saturday appealed people to stay away from rumours regarding coronavirus and emphasised on the need to follow the advice of doctors in this regard.
"I appeal to my fellow countrymen to stay away from rumours regarding coronavirus. We need to follow the advice of doctors in this regard, people should avoid handshakes and start greeting others with 'namaste' once again," PM Modi said.
Also Read | Coronavirus myth-buster: WHO debunks four big lies spread about the deadly virus
As the deadly diseases become a point of discussion across the world, including India and several rumours are going viral on social media about the deadly disease. To avoid rumour mongering, OnlyMyHealth.com, the health website of Jagran New Media, consulted doctors about the various myths, precautions and symptoms about the deadly COVID-19 disease. So here are the answers to some of the frequently asked questions about the COVID-19 virus:
What is COVID-19 disease and how does it spread?
Coronavirus is a part of a large family of viruses that can cause anything from the common cold to serious illness such as severe acute respiratory distress syndrome. The disease is very similar to the SARS outbreak of 2002-03.
Can hand sanitiser help you prevent coronavirus from spreading?
The right way to use a hand sanitiser is to pour sanitiser on the hands, rub properly and then wait for it to completely dry out for maximum protection and coverage. When it comes to kids, it is best to let them sanitise their hands before and after every meal. Also, keep them safe from open areas where kids come to play as anyone can be infected or maybe just down with primary flu, said Consultant paediatrician at the Bombay Hospital Institute of Medical Sciences Dr. Mukesh Sanklecha, as quoted by OnlyMyHealth.com.
Also Watch | Explained: What is Coronavirus? Symptoms, Precautions and Cure, everything you need to know
What should we eat to prevent the spreading of coronavirus?
According to Dr. Preety Tyagi, Nutritionist and Founder of MY22BMI, people need to boost their immunity by consuming products with higher Vitamin C, D and zinc in their daily diet. "Vegetarians should take more plant-based iron with Vitamin C. Also, not eating meat does not make anyone safer from the virus. One should opt for properly cooked, boiled or steamed food only. Avoid eating anything raw," she said, as quoted by OnlyMyHealth.com.
Can pets be a cause of coronavirus or its spread?
According to Dr. Vivek Nangia -- Director-Pulmonology, Critical Care and Sleep Medicine, Fortis Hospital, Vasant Kunj -- animals are not the carries or spreaders of coronavirus to humans. However, a person should avoid eating raw meat.
Also Read | Coronavirus Outbreak: 'Potential drug target against COVID-19 infection identified'
Do I need to panic about the coronavirus outbreak?
There is no need to panic as one can only get coronavirus if they come in contact with someone already infected with it, said Consultant Pulmonologist Dr. Puneet Gupta, adding that personal hygiene is essential here to keep safe from flu and other infections that can possibly lead to coronavirus.
Have all coronavirus deaths happened due to the only coronavirus?
According to Dr. KK Aggarwal, President CMAAO, HCFI and Past national President IMA, this is related to the stress and anxiety that comes with a scare like this. "The case of the 34 YO man from Kerala is a classic example. Despite him coming out clean in the coronavirus threat, he finally lost the battle due to pneumonia and diabetic ketoacidosis, which could be called as something known as coronxiety. This means the anxiety and panic that is becoming common during this phase," he said, as quoted by OnlyMyHealth.com.
Posted By: Aalok Sensharma