Coronavirus Outbreak: From use of hand dryers to hot baths, busting seven myths around COVID-19 | Watch
Publish Date: Tue, 17 Mar 2020 09:26 AM IST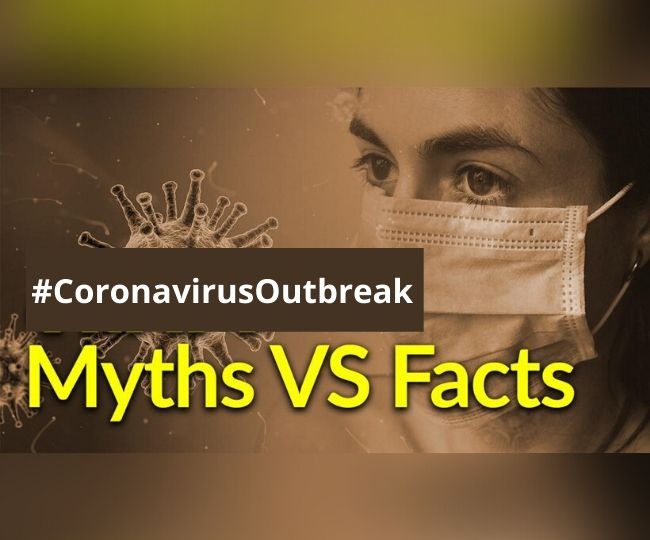 New Delhi | Akshata Kumbar: The deadly coronavirus, which originated in China's Wuhan, has so far infected nearly 170,000 people worldwide and killed more than 7,000. In India, 114 people are infected from the COVID-19 virus, which include two deaths, one each in Karnataka and Delhi.
The governments, both Centre and states, have acted swiftly to contain the spread of the virus. It has suspended all visas, barring a few categories like diplomatic and employment, till April 15.
The Delhi government has ordered closure of all schools, colleges, gyms, nightclubs and spas till March 31 and has banned social, political and religious gatherings of over 50 people in the national capital during the period.
The coronavirus scare has also led to cancellation and postponement of events across the globe, including the cash-rich Indian Premier League (IPL).
While the government is making all possible efforts to educate people about the virus, its symptoms and preventive measures, here's an insight into the deadly disease and the myths and facts related to it, as per the World Health Organsation (WHO).
What is coronavirus?
A Coronavirus is a large group of viruses that cause illness ranging from common cold to respiratory problems.
This deadly virus is also known as COVID-19. Let us illustrate it for you:
CO – Corona
VI – Virus
D – For disease
19 – represents 2019, the year it was discovered
The symptoms of the disease are just similar to common flu, like runny nose, coughing, sneezing, headache, fever, sore throat. In case if you have flu-like symptoms, the best advice is not to panic and get medical attention as soon as possible.
According to the World Health Organisation, elderly people and those suffering from heart and lung diseases and diabetes are more vulnerable to get infected and are at higher risk factor.
With a lot of misinformation available online and social media, the wise option is to not be a passive consumer of information. Health experts clarify that no vaccines are available for the cure of coronavirus.
MYTH no 1: Hand dryers are effective in killing the new coronavirus
FACT: No, this is not true at all. Hand dryers are not effective in killing the Covid-19. To protect yourself against coronavirus, you should follow basic hygiene. Wash your hands with soap or use alcohol-based hand rub.
MYTH no 2: COVID-19 virus cannot be transmitted in areas with hot climates
FACT: Not accurate once again. The novel coronavirus can be transmitted in ALL AREAS, including areas with hot and humid weather.
MYTH no 3: Hot bath can avert you from catching novel virus
FACT: No, taking a hot bath will not prevent you from catching COVID-19. Your normal body temperature is around 36.5°C to 37°C, regardless of the temperature of your bath or shower.
MYTH no 4: It's not safe to receive a package from China
FACT: Please do not believe in such rumours. Even though the deadly virus can stay on surfaces, it is very unlikely that the virus will persist on a surface after being moved, travelled, and exposed to different conditions and temperatures.
MYTH no 5: The deadly virus can be transmitted through mosquito bite.
FACT: No, till now there has been no information, nor any evidence to suggest that coronavirus could be transmitted by mosquitoes. Coronavirus is a respiratory virus which is spread through droplets generated when an infected person coughs or sneezes.
MYTH no 6: Spraying alcohol or chlorine all over your body kill novel virus
FACT: Not true at all. Spraying alcohol or chlorine all over your body will not kill viruses that have already entered your body. Spraying such substances can be harmful to clothes or to your eyes and mouth
MYTH no 7: Pets at home spread the new coronavirus
FACT: There is no evidence that companion animals or pets like dogs or cats can be infected with the coronavirus. However, it is always a good idea to wash your hands with soap and water after contact with your pets
Do's & Don'ts
- Wash your hands frequently for at least 20 seconds
- Keep Sanitiser handy
- Avoid touching your mouth, eyes and nose with unclean hands
- Don't hesitate to consult a doctor in case you feel sick
- Avoid going to crowded places
- Do not share your personal belongings like handkerchief, towels etc
Amid the worsening situation, US President Donald Trump has declared a national emergency in the country. World Health Organisation (WHO) has also said that Europe was now the 'epicentre' for the global coronavirus pandemic, warning that it was impossible to know when the outbreak would peak. Health experts around the world studying the cause of the virus suggested that it might take 1.5 years to 2 years to develop a vaccine.
The article has been written by Akshata Kumbar (Assistant Manager, Social Media, Jagran English).
(Disclaimer: The information shared in the above story and the video has been provided by the Ministry of Health and Family Welfare and the World Health Organisation)
Posted By: Akshata Kumbar