Coronavirus Outbreak: Follow these healthy tips to clean your clothes during lockdown
Coronavirus Outbreak: Make sure you do not touch your clothes with any other things after coming home from outside.
Publish Date: Sun, 12 Apr 2020 01:35 PM IST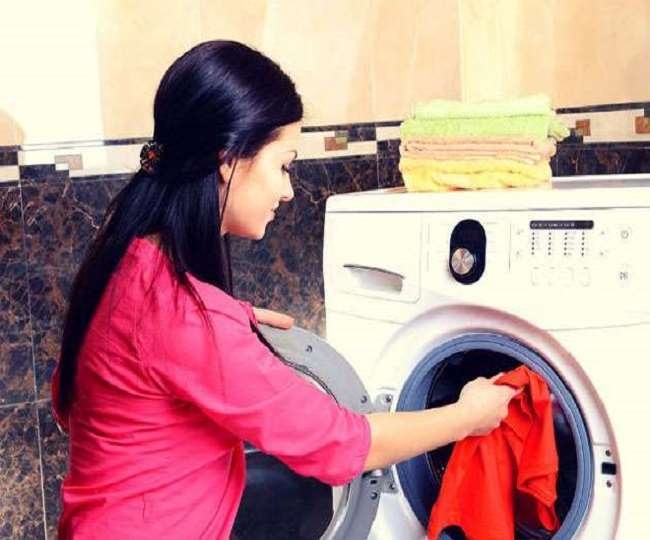 New Delhi | Jagran News Desk: The total cases of novel coronavirus has soared past 8,000-mark in the country. During this period we need to be cautious about even the smallest things that actually matter. The World Health Organisation has instructed people to follow social distancing and wash our hands constantly for at least 20 seconds.
According to research, the virus can remain in clothes for some hours up to a few days. Though we have been strictly following good hygiene, we must take special care of your clothes to protect ourselves from the outbreak. Let us discuss some healthy ways to wash our clothes during this period.
Also Read: Coronavirus particles can enter your eyes, survive on face masks for up to 7 days: Report
Wash clothes immediately after coming back home
If you are heading outside for some daily essentials items, make sure you remove your clothes as soon as you enter your home. It is better if we can wash our clothes as soon as possible.
Bleach your clothes
Bleaching your clothes will kill all the germs that persist on your clothes. Using a small amount of bleach can help you protect from COVID-19. But, make sure you use a mild bleaching agent to avoid any damage to the clothes.
Use warm water
According to the Centre for Disease Control and Prevention (CDC), you should wash your clothes in warm water. The minimum temperature of the water must be at least 40-degree Celcius so that the virus fails to survive. You must also use a good quality of detergent.
Wash your clothes thoroughly
The layer of clothes are soft as compared to other things thus you need to wash them properly. It is better if we can leave our clothes in detergents for a few hours.
Keep these things in mind
You need to be cautious while washing your clothes
Make sure you do not touch your clothes with any other things after coming home from outside.
The layer of clothes should be thoroughly cleaned.
After washing your clothes, place it in a clean environment
Wash your hands with soap and water for 20 seconds after washing your clothes.
Posted By: James Kuanal