Coronavirus News | Is working out with face masks harmful? Here's all you need to know
Publish Date: Thu, 21 May 2020 03:45 PM IST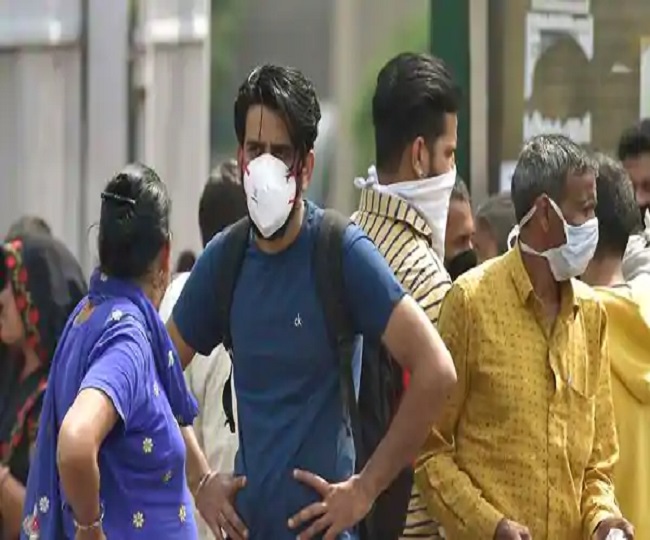 New Delhi | Jagran Lifestyle Desk: Close to five million people worldwide have been infected by COVID-19, with the fatality count closing the mark of 3,50,000 by every passing hour. The pandemic continues to keep the people on their toes when it comes to ensuring the overall immunity via means of exercise and workout, while also taking account of the COVID-19 protection measures such as wearing face masks and ensuring social distancing.
Recently, a 26-years-old man from China's Wuhan ended up being hospitalised with the complaint of chest pain after he went out for a run while wearing a face mask as a COVID-19 protection measure. According to a report in The Times of India, the young man, to make up for the loss of two months of workout session during the COVID driven lockdown, pushed himself super hard to run the distance of six km instead of the usual three km.
The doctors later revealed that the man's lungs collapsed due to undergoing a hyper workout while wearing a face mask.
Why wearing facemask while working out is a risky affair?
At the time of exercising or working out, our lungs absorb more air and this is the reason, our heart needs to pump the blood at a faster pace. The face mask restricts the flow of air into our lungs, which, while exercising or working out, makes us feel breathless and tired.
What to do?
Like the Wuhan-based young man, who got hospitalised due to an intense outdoor workout session, one should not exceed his/her workout threshold or limits while wearing the mask. Try to keep your exercise routine within a feasible zone and do not go for an intense workout session with masks on.
In case, you have an underlying health condition related to your heart or lungs, be extra cautious as it is not recommended to use Face masks at all during such conditions.
Posted By: Aalok Sensharma