Coronavirus Cure: What is plasma therapy and how it works? All you need to know
Publish Date: Fri, 08 May 2020 12:32 PM IST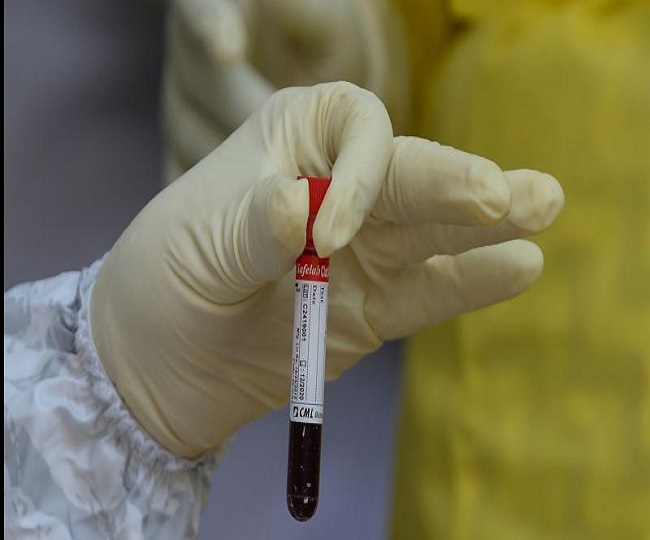 New Delhi | Jagran Lifestyle Desk: As the world continues to grapple with the coronavirus pandemic, the struggle to expedite the treatment modes via vaccines, drugs or intravenous methods has reached the new levels all over the world.
In India, the Hydroxychloroquine was prescribed as a prophylactic treatment by the Indian Council for Medical Research (ICMR), long ago on March 23rd. Remdesivir drug has shown promising results a week ago in the US and Europe – and amid all the drugged race and vaccinated struggles worldwide – the plasma therapy treatment has come to be seen as a promising mode of neutralising the vile COVID-19 inside the human body.
The ICMR is forming a protocol to increase this exact mode of COVID neutralisation across the country.
Also Read | Coronavirus Cure: Why a COVID-19 vaccine could never be around like HIV and Dengue
Plasma is the pale yellowish liquid part of the blood that holds the blood cells in whole blood in suspension. Other than containing minerals, vitamins, salts and sugars, plasma is the immunity powerhouse of the body as it contains the memory cells, which once having countered an infection, remember the method by which the infection needs to be combated if it enters the body again.
Therefore, since the plasma of a person who has already fought back the virus successfully 'remembers' the mode of combating the COVID, the same 'memory' could be utilised in the other COVID patient's body by injecting him with the plasma of such a person who has already defeated the dreadful infection.
A person can donate plasma only after 8-12 weeks after having recovered from the coronavirus, Dr Soumya V, Senior Consultant - Family Medicine, Apollo TeleHealth told The Times of India.
Who can donate plasma?
There is a stringent criterion which needs to be followed if the plasma is to be donated in the view of optimum health standards and due immuno-upgraded procedures.
Donor's age should be between 18 to 60 years, with over 50 kgs of weight and must not be suffering from any transmissible or chronic diseases. The haemoglobin count should be above 12.5g/dL, with no piercing/tattoo in the last six months.
However, donating plasma is not same as donating blood.
Also Read | Coronavirus Vaccination: How India is leading global efforts in developing and manufacturing COVID-19 vaccine
In plasma donation, the blood which is drawn from a donor's body has to go through a special machine where plasma is separated from the rest of the blood.
Only plasma is stored outside and the rest of the components including donor's red blood cells and platelets are then returned to the body along with some saline.
Because of this exact complexity, plasma donation takes more time than blood donation.
The collected plasma should be transfused in the patient's body within eight hours or it should be frozen with immediate effect.
Posted By: Aalok Sensharma