Chitragupt Jayanti 2020: Date, vrat katha and complete puja vidhi to worship Lord Chitragupt on Yama Dwitiya
Publish Date: Thu, 30 Apr 2020 09:10 AM IST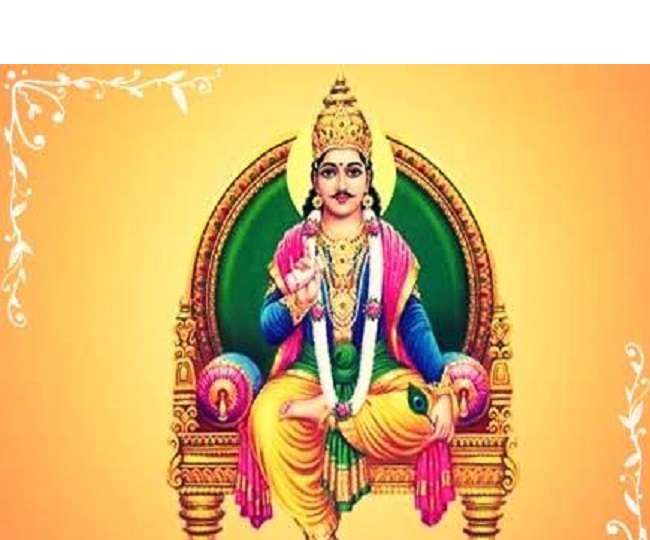 New Delhi | Jagran Lifestyle Desk: Chitragupt Jayanti or Yama Dwitiya is an annual festival celebrated on the seventh day of Vaisakh. It holds an important place in Hinduism and ardent devotees of Lord Chitragupt observe fast on this day. This year it is being observed on April 30.
Chitragupt is believed to be created from Brahma's mind and body and thus given the right to write Vedas. Lord Chitragupt is an associate of Yamaraja. He is the Hindu god assigned with the task of keeping full records of actions of humans on earth and punish or reward them depending on their Karma. He is the god of justice thus known as Dharamraj. Upon death, Chitragupt has the task of deciding hell or hell for humans.
Puja Vidhi
Clean the puja room and place Lord Chitragupt
Place a book, pen in the puja room.
Place chandan, turmeric, roli, akshat, flowers and light incese sticks.
Offer sweets, panchamrit, betel nuts.
Worship Lord Ganesha and then chant Chitragupt mantra-- Om Chitragupta Namah
Do aarti or Lord Chitragupt
Share prasad with everyone.
Vrat Katha
There was a king in Saurashtra named Saudas. The king was unrighteous and a sinner. He had never done virtuous work. Once while wandering in the forest, he saw a Brahman worshiping. The king curiously went near the Brahman and enquired him about whom is he worshiping there. Brahman said that today is the second day of Kartik Shukla, on this day I am worshiping Yamraj and Chitragupta Maharaj. Their worship will provide freedom from hell. The king then asked him the method of worship.
At the speed of time, one day the Yamdoots came to take the king's life. The messengers tied the king's soul in chains and dragged him. When he reached the court of King Yamraj, Chitragupta opened the booklet of the king's deeds and said that the king is very sinful, he has always done sinful deeds but he worshiped us and observed fast on Kartik Shukla Dwitiya Tithi. Thus, his sins have been cut and now he cannot be sent to hell. In this way, the king got freedom from hell.
Posted By: James Kuanal