Chhath Puja 2020 Updates: Patna authorities transport Gangajal through municipality water tanks to devotees' homes to perform rituals
Chhath Puja is a four-day festival which is celebrated in parts of Uttar Pradesh, Bihar, Jharkhand and Chhattisgarh. This year, it is celebrated from November 18 to November 21.
Updated: Wed, 18 Nov 2020 12:34 PM IST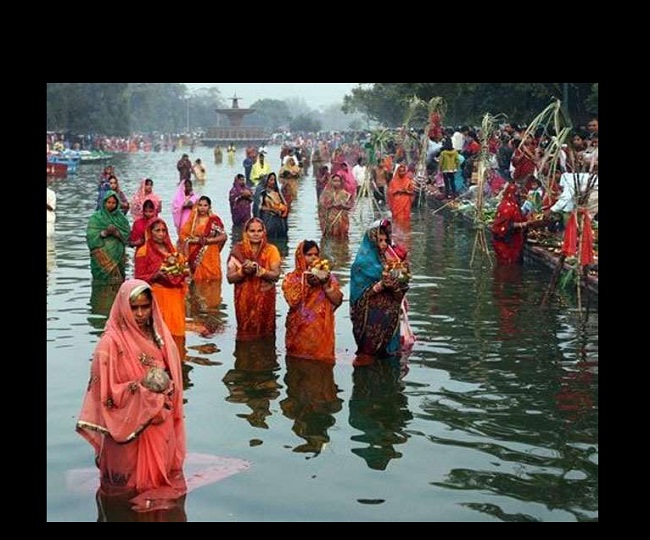 New Delhi | Jagran Lifestyle Desk: The festival of Chhath has entered its first day, known as Nahaye Khaye. On this day, the devotees visit Chhath Ghat to please Surya Dev. Today, Surya Chatudashi (Nahay Khaye) takes place where devotees offer 'jal' to the setting sun and pray for their longevity, health and wealth. The crowd gathers in large numbers at Chhatt ghats-- ponds, rivers, sea across the northeastern states of India such as Jharkhand, Bihar and Uttar Pradesh.
The festivities of Chhath Puja were observed over a period of four days and the rituals were also rigorous. Observed twice a year, the rituals involve bathing in the holy river, observing fasts, and abstaining from drinking water despite the ritual to stand in water for a long period of time.
The festival of Chhath is celebrated for a period of four days where Nahay Khay, Kharna, Surya Shasthi and Usha Argyh take place. The festival is very important as it cannot be continued once stopped by the devotees. It holds a special place among locals residing in the states of Bihar, Jharkhand and UP.
Here are the Latest Updates on Chhath Puja 2020:
-Patna DM Ravi Kumar told news agency ANI that the district administration has been told to make arrangements to transport Ganja Jal through 75 municipality water tanks to the homes of those devotees who can't visit Ghats. The administration is trying to keep the festival safe from COVID-19, he added.
District administration has made arrangements to transport Ganja Jal through 75 municipality water tanks to the homes of those devotees who can't visit Ghats. We've got a good response so far for that service. We want to keep Chhathvartis safe from #COVID19: Ravi Kumar, DM, Patna https://t.co/e5FYHqsmhP

— ANI (@ANI) November 18, 2020
-On Wednesday, arrangements have been made for 'snan' (bathing) in states including Bihar, Jharkhand, Uttar Pradesh, following the guidelines issued by the government in the wake of the ongoing coronavirus pandemic. However, in COVID-19 affected states like Delhi and Mumbai, women are not allowed to bathe at the ghats.
-Here's how women celebrating Chhat Puja in Muzaffarpur.
Bihar: 4-day long Chhath Pooja begins from today; visuals from Muzaffarpur of women offering prayers.

"I've kept fast without water for 4 days. We'll pray to Chhathi Maiyya to keep everyone safe from #COVID19," says Rinku, a devotee. pic.twitter.com/YLJgoKdgza

— ANI (@ANI) November 18, 2020
-The UP government issued an advisory for Chhath Puja: In view of the coronavirus pandemic, the Uttar Pradesh government has issued an advisory. People have been appealed to follow social distancing while celebrating the Chhath festival. People have been urged to wear masks.
Uttar Pradesh govt issues advisory for the festival of #ChhathPuja in the wake of #COVID19

Devotees be urged to perform rituals at their homes or near their homes, as much as possible. Arrangements be made by local admn at the traditional spots near rivers/ponds for the puja. pic.twitter.com/ig5n4cTeVL

— ANI UP (@ANINewsUP) November 18, 2020
-Women are also requested to worship at home or at nearby places. However, where there are ghats and ponds, the local administration has been asked to make proper arrangements for the devotees. Toilets and sanitation are being arranged along the banks of the river and ponds.
-Important dates: Nahay Khay - November 18, Kharna - November 19, Surya Shashthi- November 20, Usha Argya- November 21
-Timings: Sunset (November 2)- 5.48 pm, Sunrise (November 3)- 5.42 am
Posted By: Srishti Goel