Chaitra Navratri 2020: How we can celebrate Kalasthapan on day 1 of nine-day festival
The festival of Chaitra Navratri begins with Kalasthapan and concludes with Mahanavami.
Publish Date: Wed, 25 Mar 2020 09:58 AM IST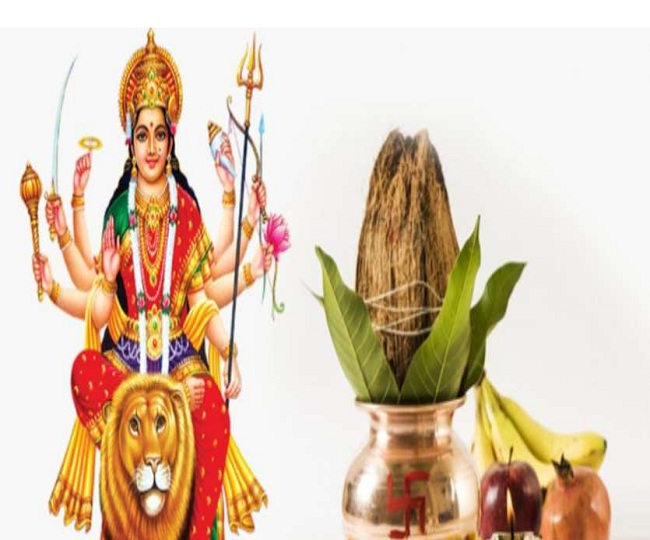 New Delhi | Jagran Lifestyle Desk: Navratri is a sacred festival dedicated to goddess Durga. During the festival, devotees worship nine forms of the goddess to gain spiritual, financial abundance and prosperity. The festival begins with Kalasthapan and ends with MahaNavami. Chaitra Navratri is predominantly celebrated in several states such as Madhya Pradesh, Uttar Pradesh, and Chhattisgarh. This year the festival will begin on March 25 and conclude on April 2.
During this period, devotees of Maa Durga observe fast and remain awake at night to take part in bhajan and keertan. It is believed that Maa Durga killed evil Mahisasura-- who attacked earth, heaven, and hell-- by taking several forms during this period.
Also Read: Happy Chaitra Navratri 2020| Wishes, Messages, SMS, quotes, Facebook and WhatsApp status to share with family and friends
On Kalasthapan, Maa Shailputri-- another form of Goddess Parvati is worshipped. The goddess sits on a cow with lotus flower and trishul (armoury) in her hands with moon on her head. The goddess also has other names such as Hemavati, Bhawani and Parvati. Shailputri is an absolute form of mother nature. Worshipping the goddess brings success, wealth, and prosperity.
Here's how Kalasthapan is celebrated in North India
Devotees wake up before sunrise and take early bath
Clean puja room and decorate the homes with flowers and mango leaves.
Devotees flock to local Maa Durga temples in large numbers to worship the deity.
They perform pujas after taking part in processions while holding Kalash on their heads.
Once they perform puja in the temple, it is followed by a puja at home
Here are the steps to perform puja on Kalasthapan at home:
Place Maa Shailputri idol in puja room
Keep akshat, roli, fruits, jasmine flowers in front of the goddess.
Take a kalash and put mango twig and coconut over it.
Light a diya using ghee.
Prepare falhari khichdi or kheer for bhog to appease the goddess.
Mantra:
|| Om Devi Shailputryai Namah ||
Stuti:
|| Ya Devi Sarvabhutesu Maa Shailaputri Rupena Samsthita |
Namastasyai Namastasyai Namastasyai Namo Namah ||
Posted By: James Kuanal