Chaitra Navratri 2020: From kalasthapan to Maha Navami, significance of each day
Chaitra Navratri: Nine forms of the goddess are worshipped during the festival dedicated to Goddess Durga.
Publish Date: Tue, 24 Mar 2020 08:00 PM IST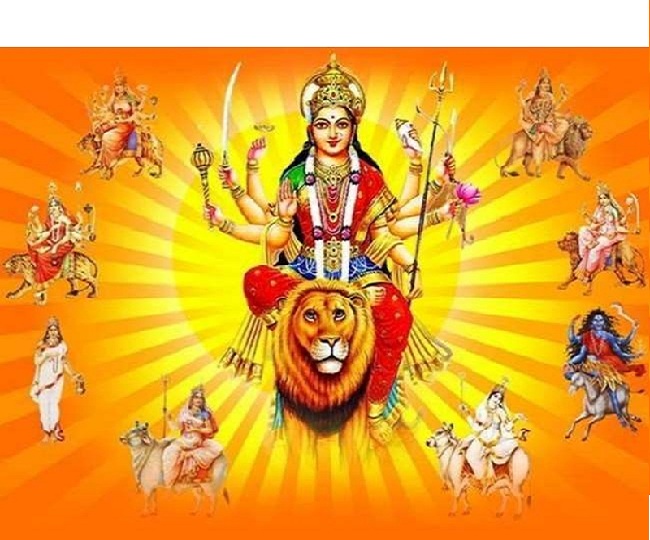 New Delhi | Jagran Lifestyle Desk: The festival of Navratri is around the corner and is all set to be celebrated from March 25. The entire festival is dedicated to the nine forms of the goddess Durga. During this festival, ardent devotees of Maa Durga observe fast and remain awake at night to perform bhajan and keertan.
The festival is associated with the prominent battle between Maa Durga and the evil Mahisasura. The festival celebrates the victory of good over evil. It is believed that worshipping the goddess leads to success, wealth and good fortune.
Also Read: Happy Chaitra Navratri 2020: Wishes, messages, quotes, SMS, WhatsApp and Facebook status to share with family and friends
Significance of each day during Navratri
Day 1
Goddess Shailaputri is worshipped on the first day (Kalasthapan). An incarnation of Goddess Parvati, Shailaputri rides on a bull Nandi, holds a lotus flower in her left and Trishul in her right hand. She is considered to be an incarnation of Goddess Kali.
The colour of day 1 is red, which signifies action and vigour.
Day 2
Another incarnation of Parvati, Goddess Brahmcharini is worshiped on Day 2 of Navratri. This is the unmarried form of Parvati. Brahmcharini is worshiped to achieve peace and prosperity. She can be seen walking bare feet, holding a kamandalu and japamala in her hands, and symbolises bliss and calm.
The color of the day is Royal Blue which signifies calmness and energy.
Day 3
Maa Chandraghanta is worshipped on the third day of Navratri. She is a symbol of bravery and an embodiment of beauty. The word Chandraghanta came into existence since Parvati adorned her forehead with half-moon after marrying Lord Shiva.
The color of the day is yellow.
Day 4
Mata Kushmanda is worshipped on Chaturthi. The goddess is associated with endowment of vegetation on earth. She has eight arms with weapons, instruments and armoury. Maa Kushmanda sits on a tiger.
The colour of the day is green as it signifies vegetation on earth.
Day 5
Mother of Skand (Kartikeya), Skandmata is worshipped on Panchami. She rides on a fierce lion, having four arms and holding a baby.
Grey colour is assiciated with this day as symbolises the transforming strength of a mother when her child is met with danger.
Day 6
Born to a sage, Katyayani is an incarnation of Goddess Durga and is shown to exhibit courage. Known as the warrior goddess, Katyayani is considered one of the most violent forms of Goddess Parvati. In this form, the Devi rides a lion and has four hands.
The colour of the day is orange which signifies bravery.
Day 7
Considered as the most fierce form of Maa Durga, Kalaratri is worshipped on Saptami. She sheds her white skin and changes her colour into black to kill the demons.
The color of the day is white.
Day 8
Goddess Mahagauri is worshipped on Ashtami, the second last day of the festival. She symbolises peace and intelligence.
The color of this day is Pink which signifies optimism.
Day 9
On the last day of the Navratri festival also known as Navami, people pray to Maa Siddhidaatri. Also known as Saraswati Devi, Siddhidaatri sits on a lotus and is believed to possess and bestows all types of Siddhis. She has four arms.
The colour of the day is peacock green, which signifies beauty and freedom.
Posted By: James Kuanal