Can Vitamin-D protect you against coronavirus? Here's what a study has found
According to a recent study published in the Lancet journal, elderly and darker-skinned people who are likely to have low levels of Vitamin-D may benefit from taking the supplements of the Vitamin-D when it comes to body's ability to combat against the severe symptoms of COVID-19. (Representational Image)
Updated: Mon, 25 May 2020 07:06 PM IST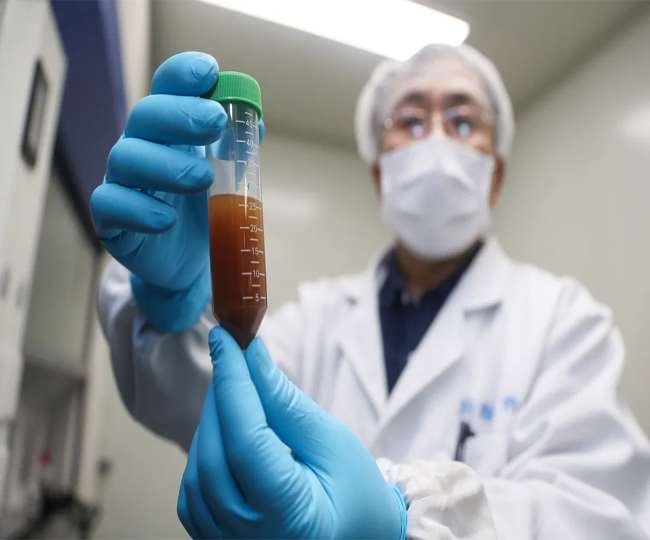 New Delhi | Jagran Lifestyle Desk: The known and old Vitamin-D deficiency, which in pre-COVID times had earmarked the diagnostic centres across the country, especially in the metropolises, has been linked to the chances of your body to stay protected from the novel coronavirus.
According to a recent study published in the Lancet journal, elderly and darker-skinned people who are likely to have low levels of Vitamin-D may benefit from taking the supplements of the Vitamin-D when it comes to body's ability to combat against the severe symptoms of COVID-19.
What are the key observations of the Lancet study?
The study dwells upon Vitamin-D deficiency as one of the possible reasons for Death rates across the world due to novel coronavirus infection.
By citing data from 20 European countries, the study establishes the link between Vitamin-D deficiency and COVID death rates. According to it, average Vitamin-D levels are lower in Spaniards and Italians as compared to their North European counterparts, since the latter consume cod liver oil and vitamin D supplements.
"Our study found that vitamin D deficiency was 63 per cent in people with diabetes, 58 per cent in people with pre-diabetes, and 80 per cent in obese people, which is worrying because these are risk factors for COVID-19," Dr V Mohan, study co-author and chairman and chief of diabetology at Delhi-based Dr Mohan's Diabetes Specialties Centre, which is a WHO Collaborating Centre for Non-communicable Diseases Prevention and Control was quoted as saying by Times of India.
A big No to self-medication of Vitamin-D
Although, when taken orally via a supplement mode, the toxicity of the Vitamin-D is less with little side effects it can still be harmful to people with kidney and liver complications, as their body might not be able to excrete the vitamin.
Therefore, even if you have low Vitamin-D intake, do not take the supplements without a medical practitioner's advice or prescription.
Posted By: Aalok Sensharma