Buddha Purnima 2020: Here are some Do's and Don'ts; common beliefs of this day
Updated: Thu, 07 May 2020 08:59 AM IST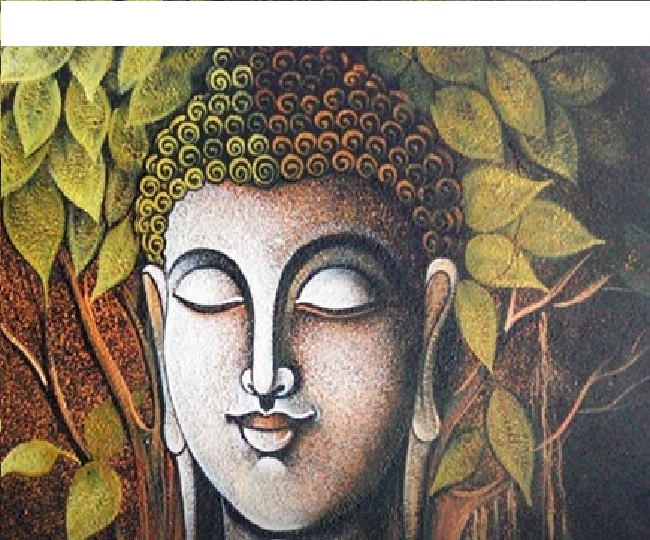 New Delhi | Jagran Lifestyle Desk: One of the significant festivals celebrated by Buddhists and Hindus, Buddha Purnima or Buddha Jayanti is celebrated to mark the birthday of Lord Buddha-- ninth avatar of Lord Vishnu. He appeared on earth nearly 2,500 years to teach ahimsa (non-violence) and mercy towards all living creatures. This day is celebrated across Asia and followers begin preparation, days in advance. As the name suggests, it is observed on a full moon day. This year it will be observed on May 7.
On Buddh Purnima, lamps are lit in all the houses of devotees and they are decorated with flowers. Buddhist followers from all over the world reach out to Bodh Gaya and offer prayers. The scriptures of Buddhism are recited. Bodhi Tree is worshiped. Necklaces and colorful banners are decorated on its branches. Milk and flavored water are poured on the roots. Lamps are lit around the tree. But this year due to lockdown, everyone is advised to pray from home.
Also Read: Buddha Purnima 2020| Famous quotes by Gautam Buddha for a positive view of life to celebrate Vesak
Here are some Do's and Don'ts on Buddh Purnima:
- Get up and clean the house before sunrise.
- Take an early bath in the Ganges or sprinkle Gangajal.
- Worship Lord Vishnu by lighting a lamp and decorate the house with flowers.
- Make a swastika with turmeric, roli or kumkum and sprinkle gangajal at the main entrance of the house.
- Light a lamp around the Bodhi tree and offer flowers after pouring milk in its roots.
- Donate food and clothes to the poor.
- If you have any birds in your house, set them free.
- After twilight, offer water to the rising moon.
Don'ts
- Avoid tamasik foods like wine or meat.
- Do not disturb anyone.
- Avoid abusive words or arguments among family or friends.
- Do not lie.
Also Read: Happy Buddha Purnima 2020: Quotes, wishes, messages, SMS, Facebook and WhatsApp status to send family and friends
Common beliefs related to Buddha Purnima
- It is believed that Gautam Buddh is the ninth avatar of Gautam Buddh.
- Sudama, a childhood friend of Lord Krishna, visited him on the day of Vaishakh Purnima.
- There is also a belief to worship Dharmaraja-- god of death on this day. He removes premature death by observing fast.
Posted By: James Kuanal