Buddha Purnima 2020: Date, timing, puja vidhi and importance of worshipping Lord Buddha
Updated: Thu, 07 May 2020 08:55 AM IST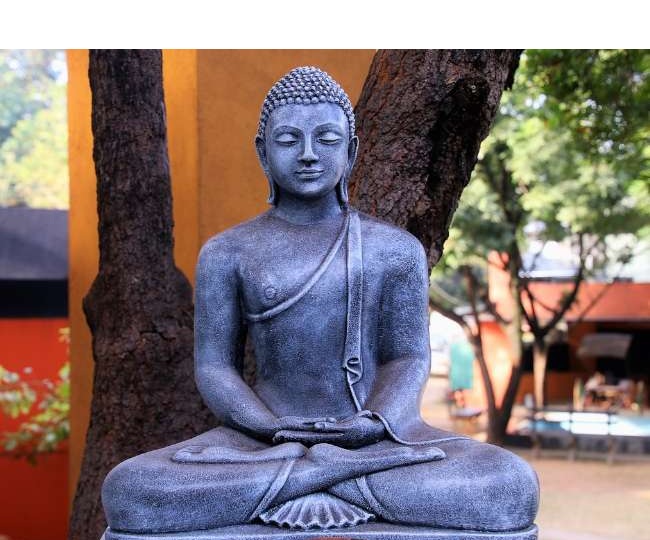 New Delhi | Jagran News Desk: Buddh Purnima is an annual festival celebrated to mark the birth anniversary of Lord Gautam Buddh-- founder of the Buddhist religion. The festival holds importance among Buddhists. While this day is celebrated as Gautam Buddh Jayanti among Buddhists, Hindus observe this day as Buddh Purnima (full-moon day). The festival lies during the month of Vaisakh as it usually falls during the month of May.
The day is all about embracing the teachings of Lord Buddha such as Ahimsa (non-violence), compassion, and praying with the purest feelings. Adopting Buddhism stands for peace, harmony and non-violence. Tamasic foods like meat and wine are avoided on this day and Kheer is prepared. People wear white clothes.
Also Read: Happy Buddha Purnima 2020 | Quotes, wishes, messages, SMS, Facebook and WhatsApp status to send family and friends
When is Buddh Purnima?
According to Hindu Panchang, Buddh Purnima is observed during the month of Vaisakh and falls during the month of April or May. In leap years, it falls during the month of June. This year Buddh Purnima will be observed on May 7.
Muhurat/ Puja Timing
The auspicious time for Buddh Purnima is from 7.44 pm on May 6 till 4.14 pm on May 7.
Importance
Buddha Purnima holds significant importance among followers of Hinduism. Lord Buddha was born as Siddharth Gautam during Purnima in the month of Vaisakh. He is known as the ninth avatar of Lord Vishnu. Buddha Purnima is also known as Vinayak or Satya Vinayak Purnima. As mentioned above, Lord Buddha attained enlightenment under a tree in Bodh Gaya on this day.
Puja Vidhi
Clean your home after you wake up.
Take bath and sprinkle ganges water/ Gangajal in your home.
Light a candle and decorate home with flowers.
Make a swastika made up of Haldi, roli or kumkum in front of the entrance door.
Light candle and pour milk near Bodhi Tree.
Donate food and clothes to the needy.
If you have any bird, set it free.
Pour water towards the moon once it gets dark.
Posted By: James Kuanal