By Priyanka Munshi
Updated: Thu, 26 Jan 2023 07:50 AM IST
Minute Read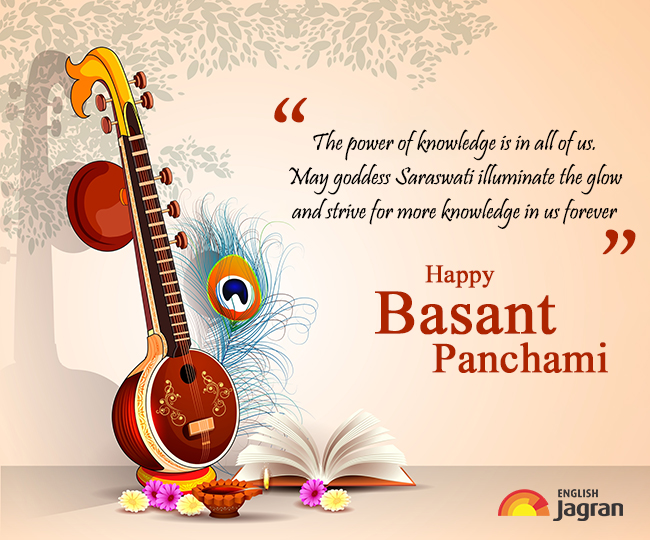 ALONG WITH the celebrations of Republic Day, the country is celebrating the joyous occasion of Basant Panchami with great joy and enthusiasm. The occasion of Basant Panchami marks the beginning of spring season and culmination of chilly season. This year the festival is being celebrated on January 26. On this day, devotess across the country worship Goddess Saraswati to seek her blessings for a healthy and prosperous life. People on this day, dress in yellow as it is believed that it is the colour that Goddess Saraswati prefers and because this is the time of year when the mustard fields, particularly in the north of India, are in full bloom. Yellow also symbolises the ripening of a harvest. To celebrate this occasion, we bring you a compiled list of wishes and messages to share with your loved ones and uplift the festive vibe.
Basant Panchami 2023: Wishes
"May this season of spring fill your life with sweet joys. Happy Vasant Panchami!"
"May the blooms of spring brighten your life with happiness and prosperity. Happy Basant Panchami!"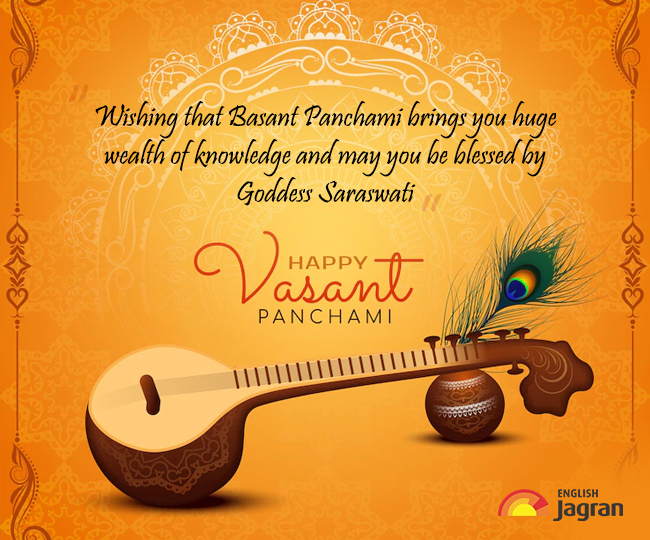 "On this auspicious festival of Vasant Panchami, I pray that Goddess Saraswati blesses you with a wealth of knowledge."
"May Goddess Saraswati bring you hope and joy in this new season. I wish a very happy Vasant Panchami to you and your loved ones."
"Basant Panchami is a time for getting together with loved ones to welcome the beautiful time of spring and bid goodbye to old sorrows."
"Let's bid goodbye to winter and welcome the spring with smiles on our faces and love in our hearts. Wishing you a very happy Basant Panchami."
Basant Panchami 2023: Messages
"Spring is in the air, fresh blossoms everywhere. Sending you best wishes on the auspicious occasion of Basant Panchami!"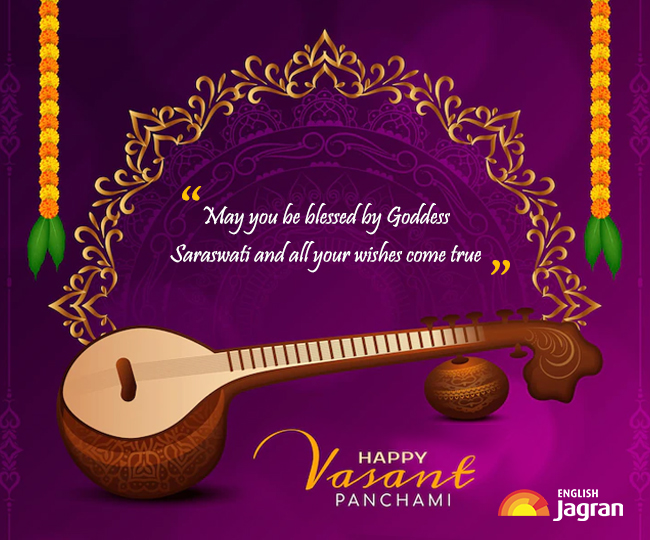 "May this spring season bring an abundance of wisdom and luck for you. Happy Basant Panchami!"
"The harsh winter ends, spring is God-sent;
A song on every lip; reminding one of yore;
Nature at its very best, charting a new course;
The flowers bloom, let's romance to the core!
Happy Basant Panchami!"
"With the chill in the weather receding, may your sorrows also vanish like the cold weather. Happy Basant Panchami!"
"May the occasion of Basant Panchami bring the wealth of knowledge to you; and may you be blessed by Goddess Saraswati and all your wishes come true. Happy Basant Panchami!"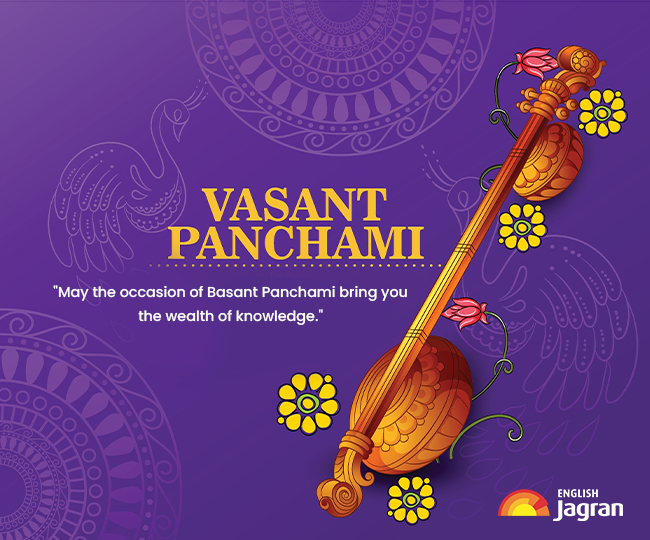 "May you succeed in eliminating ignorance and darkness from your life with the blessings of Maa Saraswati. Here's extending my warm greetings and best wishes ahead of Vasant Panchami."
Basant Panchami 2023: Greetings
"Wishing you Happiness, Good fortune, Success, Peace, & Progress on the occasion of Basant Panchami."
"Knowledge is power, knowledge is wealth. May goddess Saraswati bestow upon you with prosperity and peace."
"The power of knowledge is in all of us. May goddess Saraswati illuminate the glow and strive for more knowledge in us forever."
"The cold season of winter is over and the spring is here. May the spring bring good news and prosperity to your homes. Happy Basant Panchami."
"Happy Saraswati Puja. May the goddess of knowledge shower wisdom on us forever."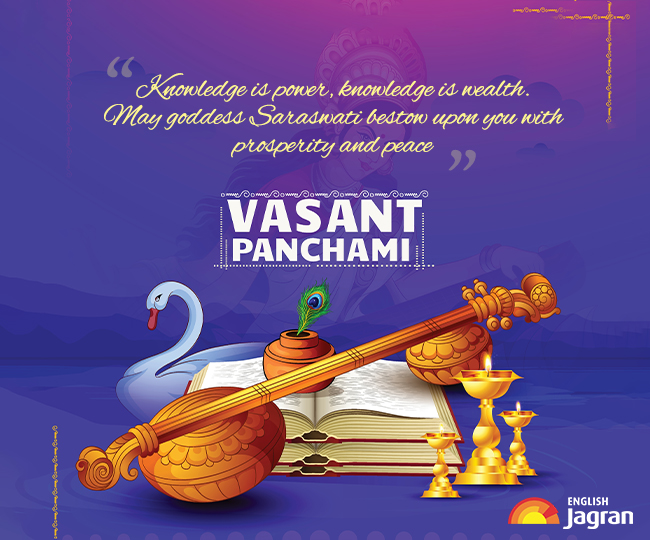 "I Pray to Goddess Saraswati for You That, This Great Occasion of Basant Panchami, ay bring a huge wealth of Knowledge for you and may you be blessed by goddess Saraswati. Wish you a joyful Basant Panchami."
"The spring is in air. As the sweet aroma of freshly bloomed flowers fill the air, may you have a great Basant Panchami."