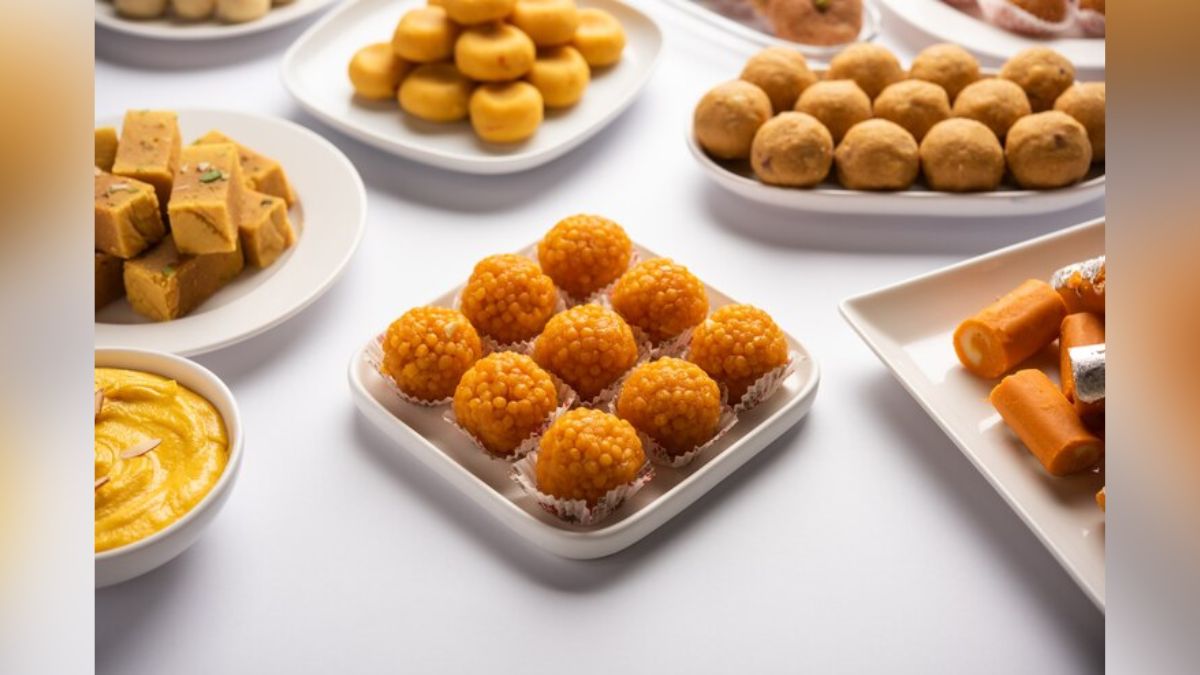 THE AUSPICIOUS festival of Basant Panchami is dedicated to the Goddess Saraswati and is celebrated with great devotion and joy across the country. This festival is believed to commemorate the spring season along with the culmination of chilly weather. It is celebrated annually on the Panchami Tithi or the fifth day of the bright half of the Hindu Lunisolar calendar month of the Magha, which usually falls in late January or February.
Numerous rituals and traditions are carried out on this special occasion to seek the blessing of Goddess Saraswati. One of the main attractions of any festival has always been its traditional delicacies. Therefore, we bring you easy recipes of traditional recipes to try on Saraswati Puja and uplift the celebrations.
1. Zarda Rice Or Meethe Chawal
It is one of the most important traditional dishes savored on Basant Panchami. It is prepared with basmati rice, saffron, sugar or jaggery, and nuts. Some people also add yellow colour to the dish to make it ideal for the day.
2. Kesar Sheera Poori
Indian pudding or sheera, also known as sooji ka halwa, is one of the most common traditional recipes of Basant Panchami. This dish is prepared by roasting semolina, ghee, nuts, and sugar together.
3. Dhokla
It is one of the easiest and healthiest snacks to binge-on on during any festivities. It is prepared with a fermented batter of rice and chana dal and is super quick to make. With a mixed touch of sweet and spicy taste, this recipe is yellow in color and ideal for Basant Panchami.
4. Boondi Ladoo
One of the most popular and delicious Indian desserts is boondi ladoo. It is consumed at almost every festivities in India. It is a sweet spherical dessert dish prepared by mixing fried and sugar-soaked batter of gram flour and is garnished with muskmelon seeds.
5. Kesar Kheer
Kheer tops the list of Indian desserts and takes less than an hour to make. It is prepared by boiling milk, sugar or jaggery, rice, dry fruits, and cardamom powder. It can be relished as both hot and cold and tastes super delicious.