Bakrid 2019: History, Significance and Importance
Updated: Sat, 10 Aug 2019 03:56 PM IST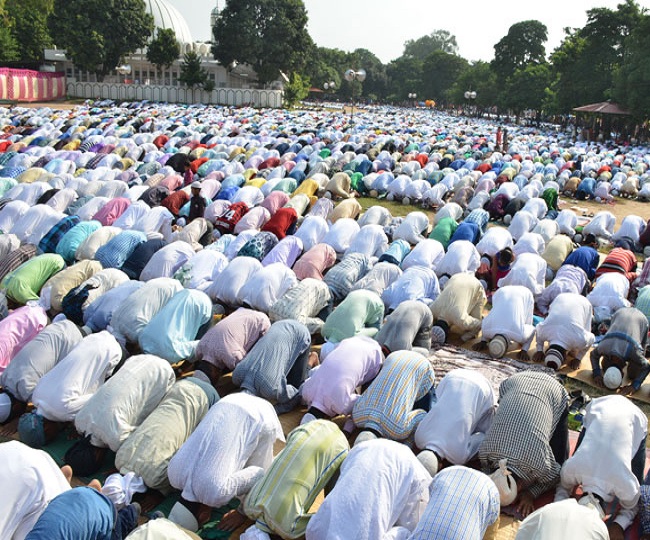 New Delhi | Jagran Lifestyle Desk: Eid-ul-Adha or Bakrid 2019 will be celebrated in India on Monday (August 12). Also known as the 'festival of sacrifice', Bakrid celebration lasts for about three days.
It honours the willingness of Prophet Ibrahim, the messenger in Islam who was ready to sacrifice his son Ismail to prove his obedience to God. While he was about to sacrifice, God moved by his obedience, stopped him and replaced the child with a lamb and asked him to sacrifice the animal instead of his son.
Muslim communities around the world celebrates the festival by sacrificing a male goat in the honour of sacrifice. The festivals begin with Eid prayer in Mosque and followed with their prescribed ritual of sacrificing goat which is later distributed in three proportions: poor's, relatives and themselves. They visit family, friends to offer wishes and celebrate together.
Also Read: Eating dark chocolate can reduce depression symptoms, claims Study
As per Islamic calendar, Bakrid falls on the tenth day of the Dhu al-Hijjah which is the last month of the lunar year. Annual Hajj pilgrimage also takes place in this month. Celebrating Eid-al Adha is an act of sacrificing gratitude to Allah by sacrificing animals.
In our lifetime, we give up on a number of things that are important to us, for a bigger purpose, similarly the sacrifice of animals is a symbol of willingness to sacrifice and stay true to our purpose.
Bakra-Eid dishes include mutton biryani, mutton keema, mutton korma, etc. and sheer kurma and kheer among desserts.
Posted By: James Kuanal