As Delhi turns into 'gas chamber', here's a list of do's and don'ts to stay safe
Publish Date: Tue, 05 Nov 2019 07:19 PM IST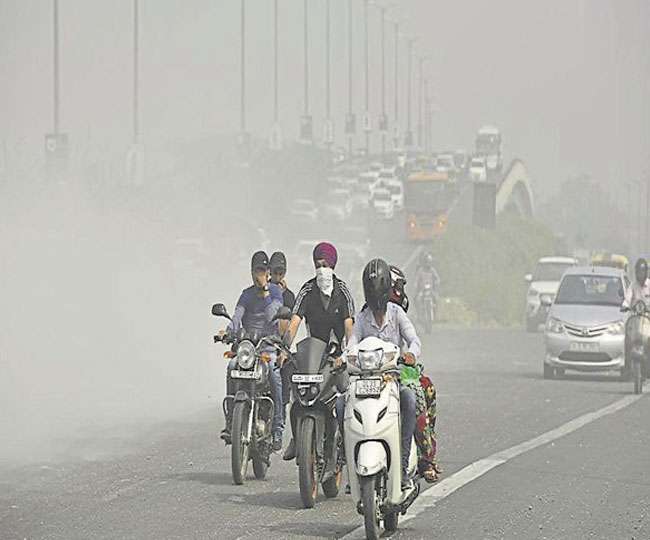 New Delhi | Jagran Lifestyle Desk: The alarming levels of pollution in Delhi and nearby regions have forced authorities to declare a public health emergency in the national capital. Post-Diwali, the air quality in Delhi reached as high as 999 -- 20 times higher than the safe limits recommended by the WHO.
Graded Response Action Plan, prepared by the Central Pollution Control Board (CPCB), came into effect on October 15, but the results were not very favourable. The Delhi government recently implemented the odd-even road rationing scheme for 12 days claiming that it will curb pollution -- a move already questioned by the Supreme Court.
The thick layer of smog that has been engulfing the sky in the national capital causes several hazardous health issues, primarily asthma, causing premature birth, aggravate pre-existing lung and cardiac functions along with uncontrollable or chronic coughing, wheezing and shortness of breath.
As a precautionary measure, people in Delhi can be seen wearing face masks. But wearing masks alone cannot completely protect women, children, elderly or men from ill-effects of pollution. You need to take some remedial measures and keep your immunity in check to prevent any possibility of getting sick.
Dr. Sanjay Sharma is an MBBS and MD Physician based in Delhi, who told us some precautionary measures that we should follow to prevent ourselves from ill-effects of polluted air and stay safe. Take a look at it:
Stay Indoors
Try to stay indoors as much as possible as it will help you escape toxic air. The smog (smoke + fog) can enter your lungs and affect your respiratory organs. It is also advised to exercise--mainly breathing exercise and cardio-- inside your four walls. Instead of helping you, exercising in the open could further damage your health.
People suffering from cardiovascular diseases such as Asthma and Chronic obstructive pulmonary disease (COPT) are advised to keep medicines with them before heading out. Also, if the temperature is dry then there are more chances of getting exposed to air pollution.
Wear N95 mask
Do not leave the house without wearing a mask. But ensure that you wear an N95 mask as other normal masks is not going to help you. You can easily buy N95 mask from a medical store. Also, do not wash your eyes frequently as it can due to cold temperature of water in winters.
Do not burn waste
Burning of waste is only going to release poisonous gas and affect your surroundings. Thus, it is advised to avoid burning litter, grass, and plastic. Also, make sure that waste is covered properly in a bin.
Add Vitamin A, C and E to your diet
A balanced and healthy diet enhances your immunity and strengthens the body to fight against the toxins found in the air. Include things that are nutrient-rich and anti-inflammatory in your diet. Eat citrus fruits such as orange, grapefruit, Buddha's hand and lemon.
Ensure you eat foods that are rich in Vitamin A, C and E such as Amla, guava, avocados, almonds, peanuts. You can add gur, black pepper and Tulsi to your diet, but avoid foods that are rich in oil.
[Dr. Sanjay Sharma is a general physician, who practices at the Sunrise Hospital and his clinic-- based in Okhla, Delhi.]
Posted By: James Kuanal