Apara Ekadashi 2020: Date, puja vidhi and importance of worshipping Lord Vishnu and Goddess Lakshmi on this day
Updated: Mon, 18 May 2020 10:35 AM IST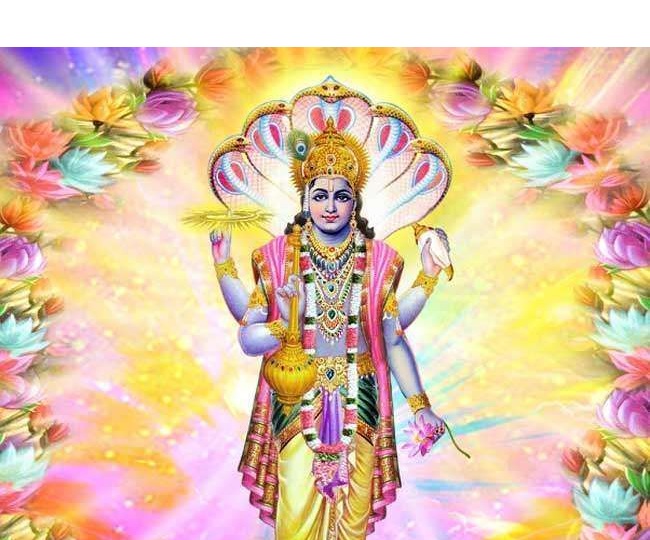 New Delhi | Jagran Lifestyle Desk: Apara Ekadashi is an annual celebration during Krishna Paksa of Jyestha month in Hindu calendar. According to the Gregorian calendar, it usually falls during the month of May or June. On this day, devotees observe fast and worship Lord Vishnu and Goddess Lakshmi. In some parts of the country, Apara Ekadashi is also known as Ajalaa Ekadashi, Jalakrida Ekadashi and Badrakali Ekadashi.
It is believed that blessings from Lord on this day helps us get our wishes fulfilled and frees us from sins. Those observing fast should make sure that they follow fasting rules and timings to make the best of the day. This year Apara Ekadashi will be celebrated on May 18.
Timing:
According to Drikpanchang.com, Apara Ekasahi tithi will begin at 12.42 pm on May 17 and it will end at 3.08 pm on May 18.
Apara Ekadashi Parna Muhurat: 5:36 am to 8:16 am on May 19.
Duration: 2 hours and 40 minutes.
Apara Ekasahi puja vidhi
Wake up early in the morning and take bath.
Clean your home and offer prayers to Lord Vishnu and Goddess Lakshmi.
Offer bhog, flowers, incense sticks, tulsi leaves to the almighty.
Chant mantras and sing bhajans dedicated to the dieties.
Seek blessing and pray for good fortune.
Share prasad with everyone in the family.
Donate food, clothes to the needy.
Mantra:
Chant this mantra while offering prayers:
Śāntākāraṁ bhujagaśayanaṁ padmanābhaṁ surēśam, viśvādhāraṁ gaganasadr̥śaṁ mēghavarṇaṁ śubhāṅgam | lakṣmīkāntaṁ kamalanayanaṁ yōgibhirdhyānagamyam, vandē viṣṇuṁ bhavabhayaharaṁ sarvalōkaikanātham ||
Note: In Sanskrit, Ekadashi means Eleven. The Ekadashi that comes after Amavasya is known as Shukla Paksa and the one that follows full-moon is Krishna Paksa.
Tamasik foods like meat and wine should be avoided on Apara Ekadashi. It is also advised not to eat rice, onion and garlic on this day. Abstain from indulging in any sexual activity. Devotees can break their fast only after Ekadashi Tithi gets over during Paran Muhurta.
Posted By: James Kuanal