Alvida Jumma 2020: History, Significance and Important of 'Jamat-ul-Vidam'
Updated: Fri, 22 May 2020 08:07 AM IST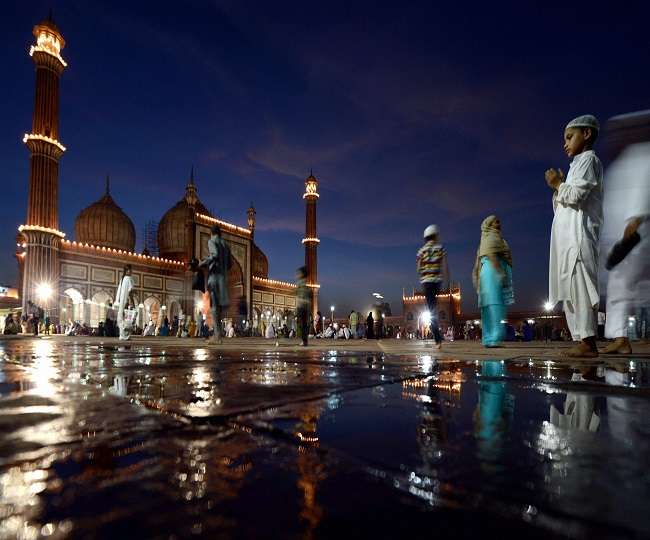 New Delhi | Jagran News Desk: Muslims across the world will soon bid adieu to the holy month of Ramzan and kick-start the celebrations of Eid ul-Fitr. During the last Jumma (Friday) of this month, the followers of Islam celebrate Alvida Jummah or Jamat-ul-Vidam, which means Friday of farewell. This day is of great significance and combines with the spiritual importance of the month. Muslims across the world gather together in Mosques to offer prayers, recite the Holy Quran and do charity.
Friday holds significance in Islam and special prayers are held on this day at noon. A large number of Muslims gather to listen to a sermon by cleric which is followed by a congregational prayer. Many key events in Islam takes place on this day.
Also Read: Alvida Jumma Mubarak 2020 | Wishes, messages, SMS, Facebook and WhatsApp status to share with family and friends
Ramzan Alvida Jumma 2020: Date
This year the last Friday during the month of Ramzan or Alvida Jumma will be observed on May 22.
Importance/ Significance
Alvida Jumma marks the end of Ramadan. Even the non-observers of fast during this month make sure they visit mosques during this month. But due to lockdown imposed to control the spread of coronavirus pandemic, everyone will offer prayers from their home and avoid gatherings. Every year, Alvida Jumma is celebrated with merriment and enthusiasm. Muslim seek divine blessings for peace and prosperity. It is believed that Allah created Adam on this day.
Alvida Jumma Celebrations
People celebrate this day by offering special prayers and participating in social works. It is believed that acts like helping the poor during these days brings prosperity and blessings. The devotees have a bath in the morning and wear new clothes and a skull cap. They pray for forgiveness from their past sins to lead a happy and peaceful life.
Posted By: James Kuanal