By Nikhil
Wed, 18 Jan 2023 07:19 PM IST
Minute Read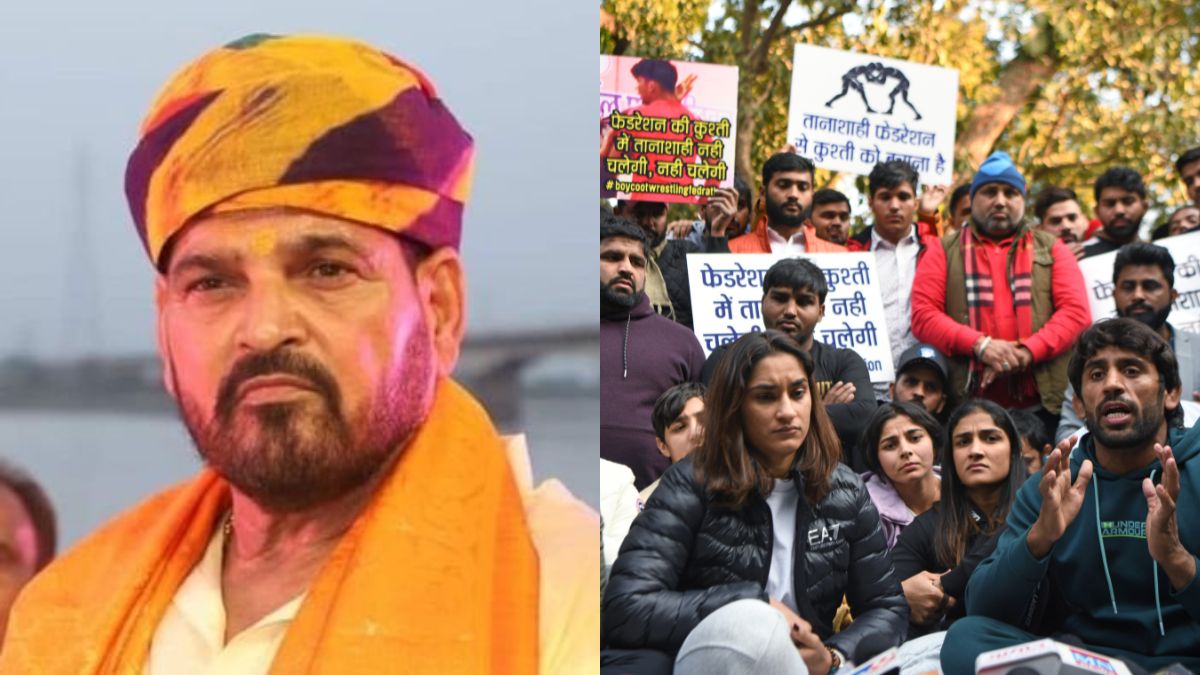 Wrestling Federation of India President Brijbhushan Sharan Singh on Wednesday reacted to the sit-in protest of top Indian wrestlers, saying he will hang himself if the allegations of sexual assault are found true. Protesting at Jantar Mantar in Delhi, Vinesh Phogat, first Indian woman to win gold medal at Commonwealth as well as Asian games, alleged that coaches of the federation have sexually assaulted women athletes and coaches.
"Sexual harassment is a big allegation. How can I take action when my own name has been dragged into this? I am ready for an investigation," Brijbhushan Sharan Singh said, as quoted by ANI.
Also Watch:
Olympic medalists Bajrang Punia, Sakshee Malik, and other wreslters have sat in protest at the Jantar Mantar, alleging dictatorial behavior of the federation. Punia had alleged that wrestlers do not get any say in the decision making process and that the federation makes unilateral decisions arbitrarily.
While reacting to these allegations, the WFI President shot back another question at the wrestlers.
"Did they have no problems with the Federation for the past ten years? Issues emerge when new rules and regulations are brought in," he asked.
For context, the Federation required all wrestlers, regardless of their position, to appear in trials, which is the likely reason for the protest. He had a question for Vinesh Phogat and Sakshee Malik also.
"Is there any person in front who can say that the Federation harassed any athlete?" Brijbhushan Sharan Singh was quoted as saying. "I want to ask Vinesh Phogat, why did she wear a costume with a company's logo on it in the Olympics? After she lost the match, I only encouraged & motivated her," he added.
Singh also lashed out at the other protestors saying, "Wrestlers who are sitting on protest have not contested any national tournament after the Olympics."
Earlier today, Assistant Secretary of the federation, Vinod Kumar, had assured the demonstrators that if they approach the WFI, all their problems will be solved. The wrestlers have, on the other hand, called for the boycott of the body and its President Brijbhushan Sharan Singh.
(With agency inputs)