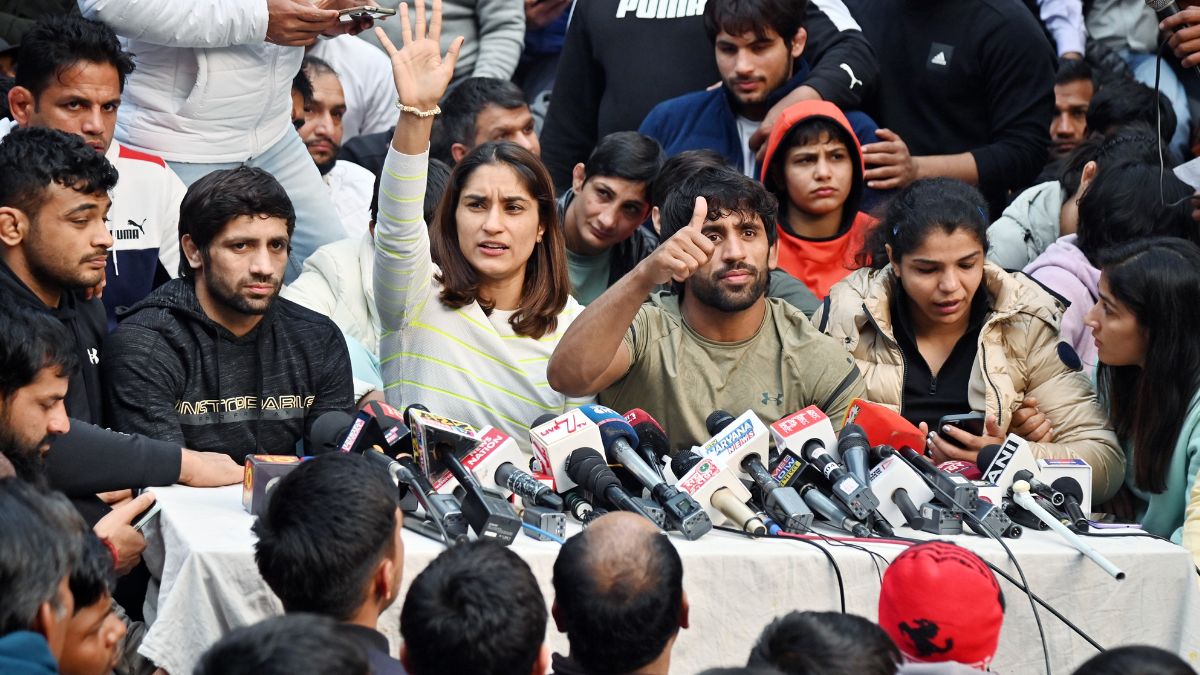 AMID the ongoing row over the sexual harrasment allegation by some wrestlers against India's wrestling federation chief, who are also protesting at Jantar Mantar in New Delhi for the last two days, the Indian Olympics authority on Friday said that the probe will be done by some former atheletes of repute.
Here are top developments:
1. The Indian Olympic Association (IOA) on Friday formed a seven-member committee to probe the allegations of sexual harassment against WFI president Brij Bhushan Sharan Singh.
2. Mary Kom, Dola Banerjee, Alaknanda Ashok, Yogeshwar Dutt, and Sahdev Yadav are among the seven members of the IOA committee.
3. Earlier in the day, an emergency meeting of the Executive Council of IOA was called which was attended by the likes of Abhinav Bindra, Yogeshwar, IOA president PT Usha, and joint secretary Kalyan Chaubey. Shiva Keshvan was a special invitee to the meeting.
4. Meanwhile, refuting all the allegations against him, the Wrestling Federation of India (WFI) president Brij Bhushan Sharan Singh refused to step down.
5. "I am not sitting here because of anyone's mercy, but after being elected by the public. Stay arrangements are made by organizers and each country's team is kept at a separate place. The (woman) wrestler who alleged that the door was open was not in that tournament," the WFI President said.
6. On Friday, the Olympian wrestler and 2022 Commonwealth Games gold medalist Bajrang Punia said that they are fighting against the Wrestling Federation of India (WFI) and appealed to Prime Minister Narendra Modi, Home Minister Amit Shah and Union Sports Minister Anurag Thakur to hear their demands.
7. The agitating wrestlers had a late night meeting with the Union Sports Minister Anurag Thakur on Thursday which stretched into the early hours of today. According to surces, it ended on an undecisiive note.
8. According to the wrestlers protetsing, the WFI president and its coaches have been alleged of misamanagement in the functioning of the federation besides charges of sexual harassment of women wrestlers.
9. Among the wrestlers protesting are Vinesh Phogat, Bajrang Punia, Sakshee Malikkh, Ravi Dahiya and Deepak Punia among other players demanding resignation of Brij Bhushan Saran Singh.
10. Under the pressure to resign, Singh has said that he will "expose" the "political conspiracy" in a press conference soon.
(With Input from agencies)