World Press Freedom Day 2020: From fighting in WWII to editing a daily, here's the story India's 'oldest working journalist'
Publish Date: Sun, 03 May 2020 11:26 AM IST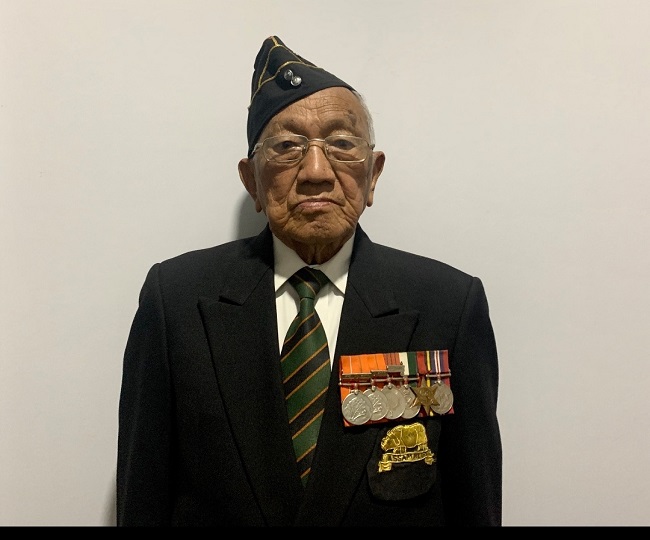 New Delhi | Anurag Mishra: In order to create awareness about freedom of the press, World Press Freedom Day is celebrated on May 3 every year. The day is observed to remind the government to respect and uphold the right to freedom of expression.
So on the occasion of World Press Freedom Day, we at Jagran English would like to tell about the story of India's oldest journalist, Lalbiakthanga Pachuau. From fighting the Japanese in the second world war to working as a journalist, Pachuau has experienced different things in his life.
On the occasion of World Press Freedom Day, Jagarn.com spoke Pachuau who said that media plays a very important role in the world and it must take care of the public interest.
Pachu, who is now the editor of the local daily newspaper Joram Tlangau, was declared India's "oldest working journalist" by Mizoram governments Information and Public Relations department and Mizoram Journalists Association (MJA), an apex body of all journalists in the state, in October 2016.
He also played a very crucial role in peace talks between the Mizo National Front (MNF) and the central government in the 1980s. The 90-year-old former soldier has also been conferred with the Padma Shri, the fourth-highest civilian honour of the country.
"When I started my career, it was not an easy task. During that time, we had used telephones to collect All India Radio (AIR) and local news. I did not have my vehicle, so I had to walk long distances to collect news," Pachuau told Jagran.com.
"We did not have a printing press to print the paper at the starting. I used to use typewriters, roll it with a cyclostyle machine and make more copies," Pachuau remembers.
However, Pachuau says that things have changed a lot and there are a lot of modes to collect news these days.
He said that the media should understand the "meaning of press freedom" and need to understand the meaning of "right and wrong", adding that it should alter with facts.
About Lalbiakthanga Pachuau:
Pachuau was born in Mizoram's Siachal. He joined the Army in 1945 at 18 and fought for the British army in Burma (present Myanmar) against the Japanese. He received several medals for his valour, including the Burma Star, in his military career.
After leaving the Army, Pachuau started writing for some Mizo newspapers in 1953. In 1970, he started his newspaper 'Zoram Tlangau', which he now edits.
He co-founded the Association for Voluntary Blood Donation (AVBD) in Mizoram as its general secretary and was later elected its president several times from 2001 onwards. Pachuau was also the founder president of Mizoram Social Defence Union during the 1990s and campaigned vigorously against alcohol and drugs.
(With agency inputs)
Posted By: Aalok Sensharma