By JE News Desk
Fri, 20 Jan 2023 07:36 AM IST
Minute Read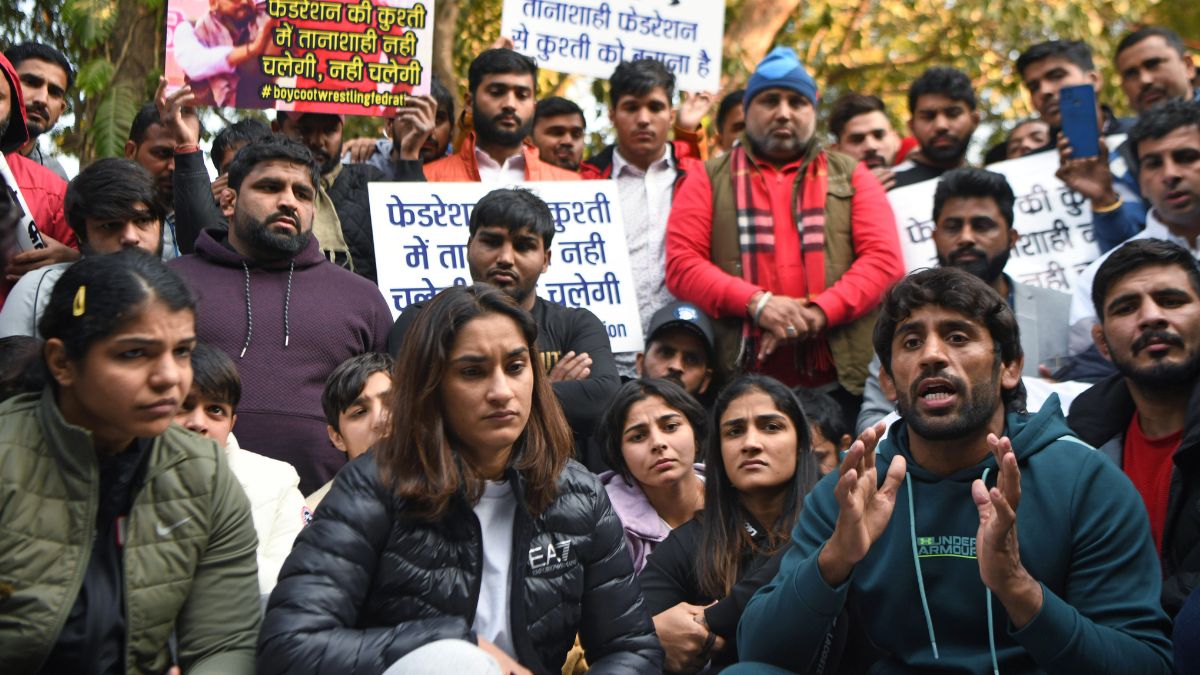 RESPONDING to ongoing protests by Olympians and star wrestlers demanding action against the Wrestling Federation of India (WFI) chief Brij Bhushan Sharan Singh and other officials for the alleged sexual exploitation of several athletes, Haryana Chief Minister Manohar Lal Khattar said the safety of women athletes is very important and assured them a serious action in the case.
He said all issues raised by the athletes will be taken seriously and resolved. "The safety of our women athletes is very important and we take it seriously. We will not let their morale down," CM Khattar, as quoted by news agency ANI said.
On Thursday, protesting wrestlers went to the office of the Union Sports Ministry in Shashtri Bhawan for a meeting with ministry officials. They, however, did not get any satisfactory response. The Wrestling sportspersons--Sakshee Malikkh, Bajrang Punia, Vinesh Phogat, Ravi Dahiya and other wrestlers left Anurag Thakur's residence after meeting him for three hours.
According to the sources, cited by ANI, the meeting with Thakur ended on an undecisive note, hence, the meeting will continue today as well.
Watch Also:
Earleir, the Union Sports Ministry has sought an explanation from WFI and directed it to furnish a reply within the next 72 hours on the allegations made.
Olympic medallists Bajrang Punia and Sakshee Malikkh, along with Vinesh Phogat and other top Indian wrestlers on Wednesday sat on a protest against the WFI at Jantar Mantar, alleging sexual exploitation against players.
Satr wrestler Vinesh Phogat accused WFI chief Brij Bushan Singh of sexually harassing female wrestlers. The 28-year-old Phogat also alleged she was subject to mental harassment by Brij Bushan, adding she had contemplated suicide.
However, refuting the allegations levelled against him, Singh said he will hang himself if any accusation against him gets proven. "I will hang myself if the allegations against me are proven."Earlier on Wednesday, star wrestler Vinesh Phogat had alleged that the WFI President had been sexually harassing female wrestlers," he said.