By ANI
Fri, 20 Jan 2023 06:47 PM IST | Source: ANI
Minute Read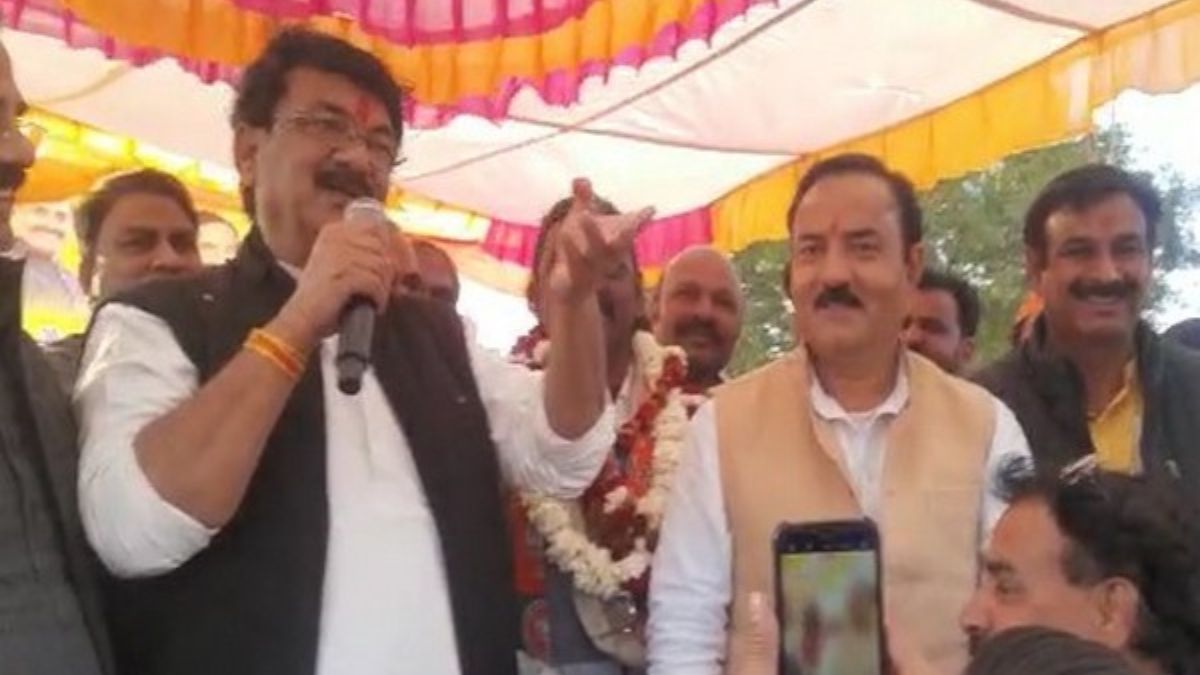 MADHYA Pradesh Panchayat and Rural Development Minister Mahendra Singh Sisodia on Friday stood by his earlier controversial bulldozer threat remark and said there was nothing wrong about what he had said.
Sisodia said, "What did I say wrong in it? What is wrong if we ask any other party member to join my party?"
When asked about his threat, Mr Sisodia said, "I have not threatened anyone. One should listen to the video in which I said. K K Meena had joined the Bharatiya Janata Party and I have said it in that context."
"There is nothing left in Congress, they (Congressmen) should come (join BJP) now. Bulldozer action will be taken against those Congressmen who are doing illegal work," Mr Sisodia added.
Sisodia also said, "I had said that to those who are involved in illegal work and they are present everywhere. Bulldozers were in action even during the time of the Congress-led Kamal Nath government. Those who are guilty, they are hurting."
Sisodia was quoted as saying, "Congressmen should slowly join BJP. In the 2023 assembly elections, BJP is going to form a government again in Madhya Pradesh and Mama's (MP CM Shivraj Singh Chouhan) bulldozer is ready."
"Join the BJP. Move towards this side (ruling party) slowly. In 2023 too, the BJP will form the government in MP. Mama's bulldozer is ready," Sisodia reportedly said addressing a gathering while campaigning for the Raghogarh Nagar civic polls scheduled for today.
"Bulldozer justice" has been widely used in Madhya Pradesh like some other BJP-ruled states. The Shivraj Singh Chouhan-led administration has been bulldozing illegal portions of homes of people accused of various offences. This practice has often been hailed by Chouhan, popularly referred to as 'mama' for his "zero tolerance" policy towards crime and criminals.
He made the remark on Wednesday while canvassing for the Raghogarh Nagar civic polls, which is being held today.
He was canvassing in Ruthiyai town in Guna district then. A video of the incident has gone viral on social media.