West Bengal Doctors' strike | We accept all your valid demands, please return to work: Mamata Banerjee
Updated: Sun, 16 Jun 2019 11:25 AM IST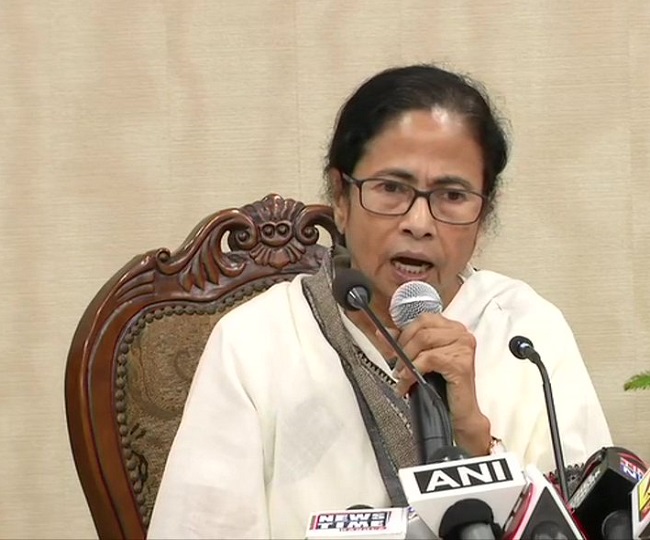 Kolkata | Jagran News Desk: After six days of doctors' strike in West Bengal, Chief Minister Mamata Banerjee has said that she has accepted all the valid demands of the protesting doctors and has appealed them to resume their work.
"I appeal to all doctors to resume work as thousands of people are awaiting medical treatment," said Mamata Banerjee.
She said that she had accepted the valid demands of the doctors and have sent her principal secretary to meet them.
"We've accepted all their demands. I had sent my ministers, principal secretary to meet the doctors, waited for 5 hours to meet doctors delegations yesterday and today, but they did not come. You have to give respect to the constitutional body," she said.
She added that health services cannot be run like this but she will not take any rigorous action for this.
"We never arrested a single person. We will not any police action. Health services cannot continue like this. I am not going to take any stringent action. Let good sense prevail," she said.
She further said that she does not want to invoke ESMA act in the state and asked the junior doctors o resume their work.
"I do not want to invoke the Essential Services Maintenance (ESMA) Act in the state. I want the junior doctors to resume work as we have accepted all their demands," she added.
Earlier, Mamata Banerjee had invited the junior doctors to meet her which was refused by them. The junior doctors claimed that the invitation was a ploy to derail their stir.
The agitating doctors earlier stipulated six conditions to end their strike.
They demanded that Mamata Banerjee must visit the injured doctors at the hospital and issue a statement condemning the attack on them.
They also asked for the immediate intervention of Mamata and demanded a judicial probe into the police inaction in providing security to doctors at the Nil Ratan Sircar Medical College and Hospital against attack on Monday night.
Banerjee was scheduled to visit Paribaha Mukhopadhyay, the doctor who got injured on Monday in clashes between junior doctors and relatives of a 75-year-old patient who died due to alleged medical negligence but she cancelled her meeting after the protesting doctors refused to go back to their duties
Paribaha Mukhopadhyay sustained a serious skull injury in the attack and was admitted in the Institute of Neurosciences in Kolkata's Park Circus area.
Posted By: Aalok Sensharma