By Talib Khan
Wed, 22 Apr 2020 08:00 PM IST
Minute Read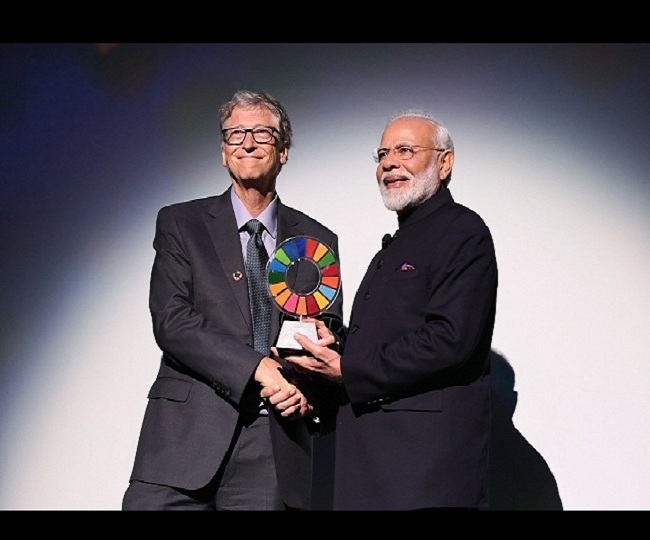 New Delhi | Jagran News Desk: Microsoft founder and billionaire philanthropist Bill Gates on Wednesday wrote a letter to Prime Minister Narendra Modi and praised his strong decisions in combating the coronavirus pandemic, which has afflicted more than 20,000 people in India and over 2.2 million globally.
Bill Gates in his letter to PM Modi said that he commend the proactive approach and measure taken by the government of India in flattening the curve of coronavirus infection rate in India. He also said that the national lockdown, increasing health expenditure and identifying hotspots are some of the major steps taken by the government of India, which eventually helped in flattening the curve.
"We commend your leadership and the proactive measures you and your government have taken to flatten the curve of the COVID-19 infection rate in India, such as adopting a national lockdown, expanding focused testing to identify hot spots for isolation, quarantining, and care, and significantly increasing health expenditures to strengthen the health system response and promote R&D and digital innovation," the Microsoft founder said in a letter, according to government sources.
Bill Gates also praised the Aarogya Setu app, which was built by the government to trace and track the coronavirus positive patients across the country. He also praised the utilisation of digital capabilities by the Indian government.
"I'm glad your government is fully utilising its exceptional digital capabilities in its COVID-19 response and has launched the Aarogya Setu digital app for coronavirus tracking, contact tracing, and to connect people to health services," the letter added.
"Grateful to see that you're seeking to balance public health imperatives with the need to ensure adequate social protection for all Indians," the letter further stated.
Prime Minister Narendra Modi on March 24 announced a nation-wide lockdown till April 14 to contain the spread of the deadly coronavirus. But the spike in number led to the extension of lockdown, with PM Modi announcing the second phase of lockdown till May 3.
In India, the total toll of coronavirus positive cases reached 20,471 on Wednesday, while the death toll has increased to 652, according to the latest data by the Ministry of Health and Family Welfare. Of the total number of cases, at least 3,960 patients have recovered.