By JE News Desk
Tue, 24 Jan 2023 06:01 PM IST
Minute Read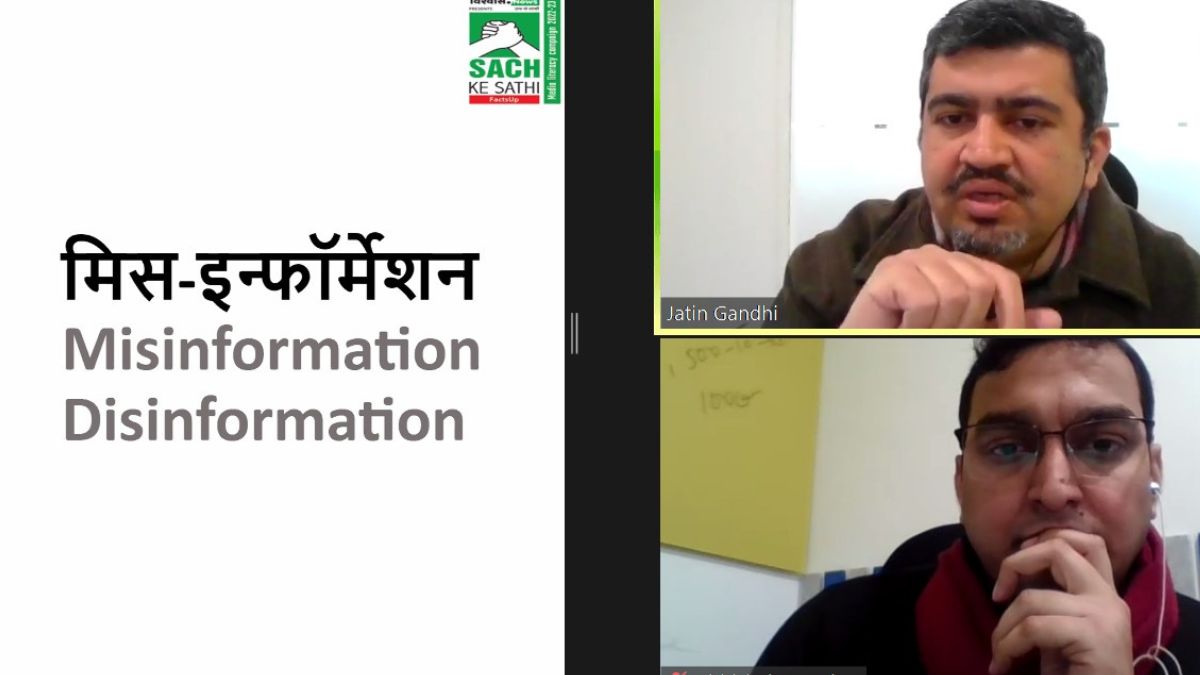 Vishvas News, the fact-checking wing of Dainik Jagran, organized a webinar for the students of Chandigarh on Tuesday. Students from Punjab University, Central University of Punjab and DAV College, Chandigarh and other colleges participated in the event organized under the 'Sach Ke Sathi- FactsUp' campaign. In this webinar, which lasted for about one and a half hours, the students were informed about fact-checking, digital safety and the use of basic tools of fact-checking.
The webinar was addressed by Jatin Gandhi, Executive Editor, Jagran New Media and Abhishek Parashar, Deputy Editor, Fact-Checking Vishvas News, Jagran New Media. Jatin Gandhi informed the students about the basic methods of fact-checking and how they can differentiate between information as fact, opinion or perspective and rumour. Citing the increasing incidents of cybercrime, he gave digital safety tips to the students and told them unique ways to create strong passwords.
Fact checker and deputy editor Abhishek Parashar trained the students about fact-checking tools and their usage. He also told the students the difference between fake news and paid news and how to identify them. Under the media literacy campaign of Vishvas News, this type of webinar was organized in Chandigarh for the second time. All the participants of the program will be given a Certificate of Participation by Vishvas News.
Prior to Chandigarh, Vishvas News has organized similar programs in other cities of Uttar Pradesh as well as in many cities of Gujarat, Himachal Pradesh, Bihar, Rajasthan, Uttarakhand, Punjab and Jharkhand. Vishvas News is training students, youth, women and senior citizens in 17 cities of 10 states of the country by connecting them with this campaign.
Under this literacy campaign, a series of webinars and seminars are being organized to spread awareness among people about the dangers of fake news. Through this campaign, Vishvas News has been continuously working for the last four years for awareness on public interest topics like health, education and voting. To join this campaign, you can register by visiting the Vishvas News website according to your city, state or convenient date.