Publish Date: Wed, 10 Feb 2021 08:58 PM IST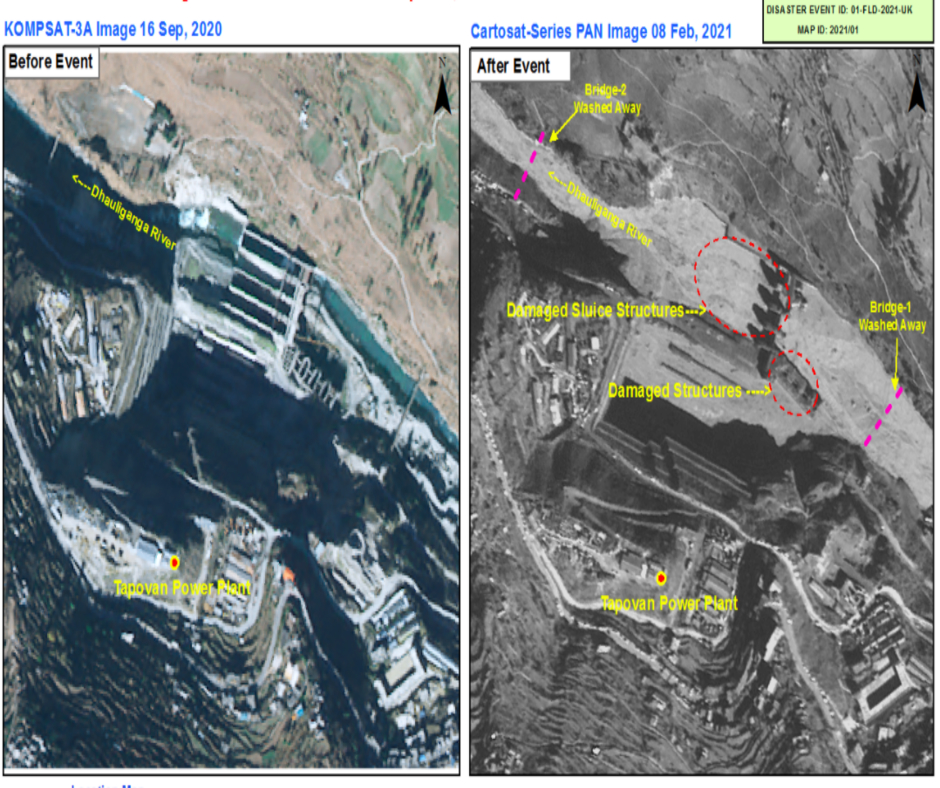 New Delhi | Jagran News Desk: The Indian Space Research Organisation (ISRO) has released satellite images showing damage caused to the infrastructure at the Chamoli district of Uttarakhand following a glacial burst last week.
The images, which were shared on the official website of National Remote Sensing Centre on Tuesday, display the scale of damage to the dam infrastructure due to the natural disaster. The flash floods and landslides triggered after the glacial burst has claimed the lives of 32 people and injured scores others.
The power plants located at the Raini and Tapovan suffered maximum damage in the deluge, the NRSC said in the document containing images. A pre and post scenario satellite image showed two bridges that were washed away in the flood.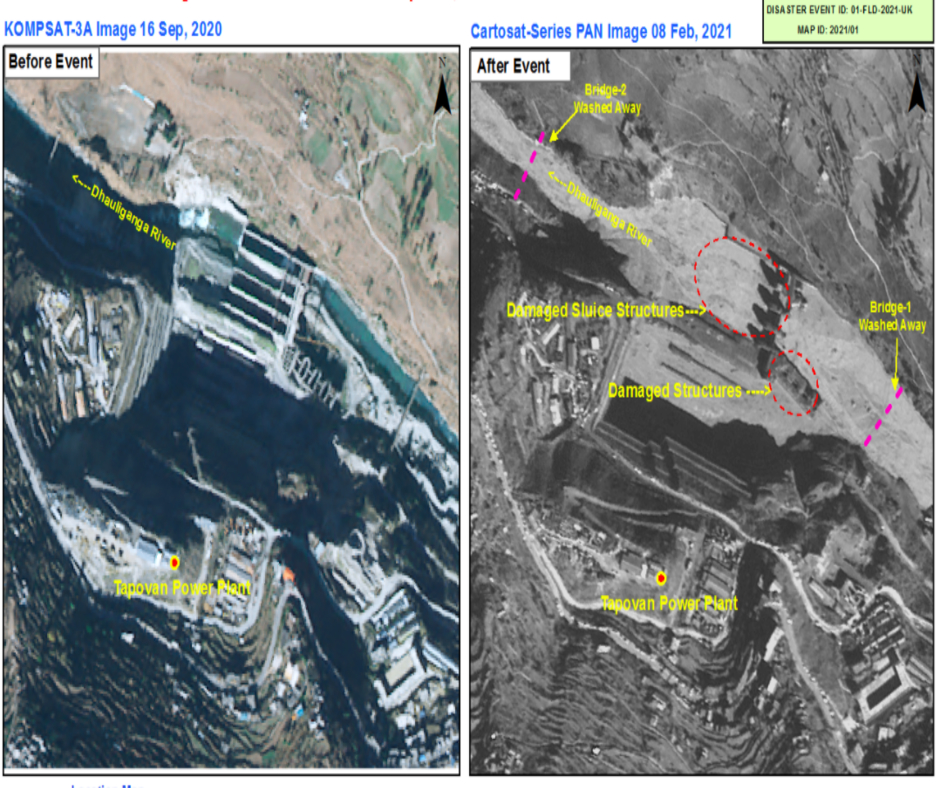 One satellite image showed massive debris deposition in Dhauli Ganga. The glacial burst on Sunday morning had caused water levels in the river to rise, leading to flash floods.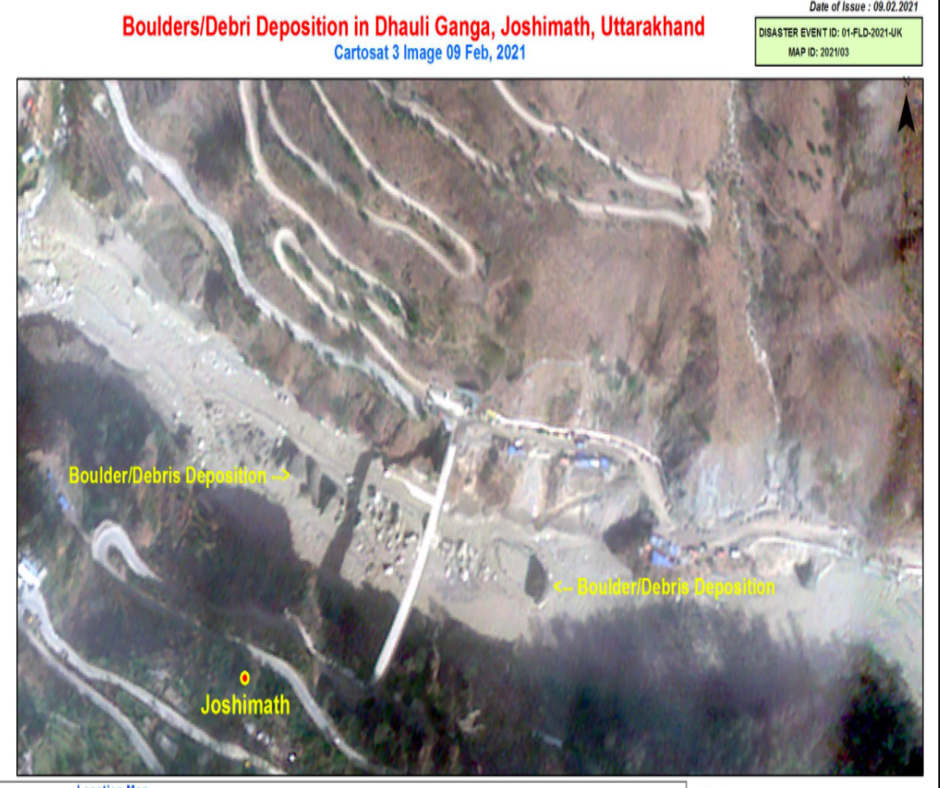 A third image showed damage caused to the infrastructure at Raini.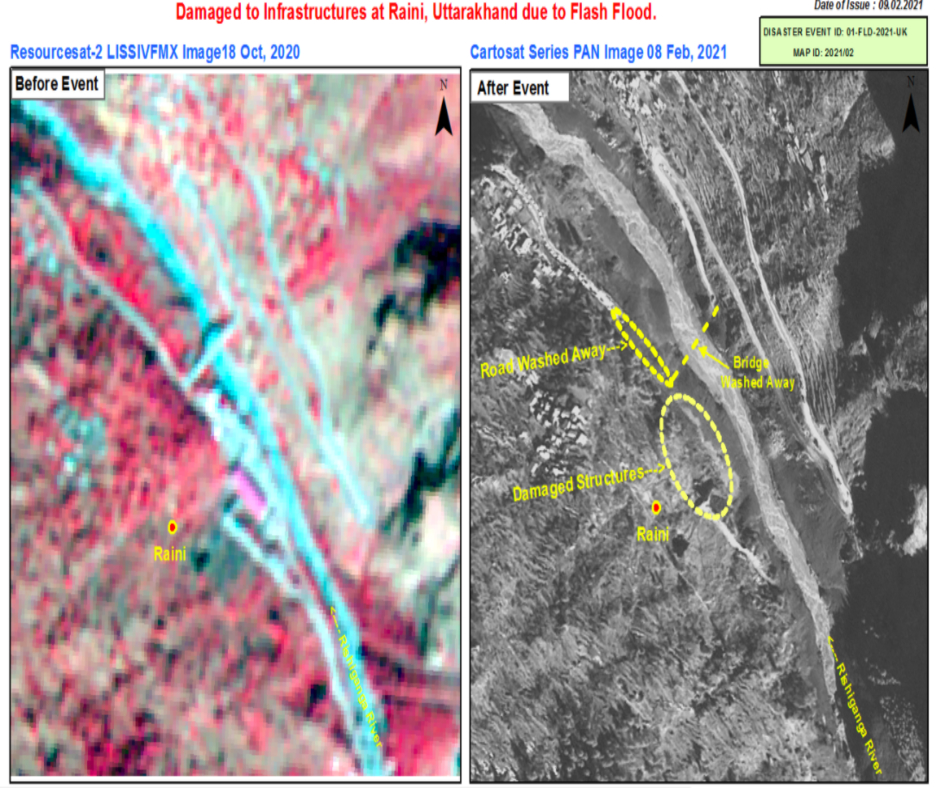 The flash floods claimed lives of 32 people, including two policemen deployed at a power project site in Tapovan. Hundreds of Indo-Tibetan Border Police and National Disaster Response Force personnel, along with state police officials have been carrying out rescue and relief work at the flood-affected areas.
At least 170 people still remain missing, including 30 workers trapped in a tunnel at a power project site in Tapovan. Indo-Tibetan Police Force Deputy Commandant AK Dabral had earlier said that huge boulders embedded in the debris inside the Tapovan tunnel are causing the biggest hindrance to the search operations at the NTPC's damaged hydel project site. He added that a combined rescue team has reached up to 130 metres inside the tunnel and that those trapped should be 200 metres deep inside the tunnel.
Posted By: Lakshay Raja