Unlock 1.0: Here are some of the most common FAQs answered related to Centre's new guidelines
Unlock 1.0: Here are the answers to some frequently asked questions (FAQs) related to the Centre's latest guidelines. (pic credits: PTI)
Updated: Sun, 31 May 2020 06:31 PM IST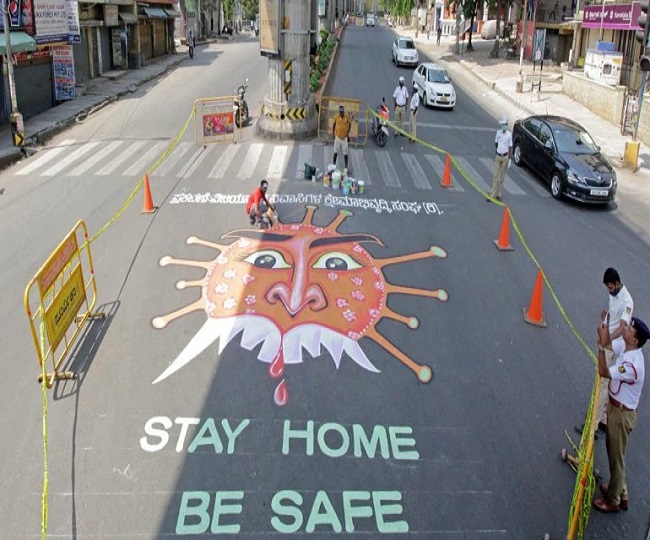 New Delhi | Jagran News Desk: The central government on Saturday announced that the coronavirus-induced lockdown will be uplifted across the country in three different phases.
While issuing the order, the Ministry of Home Affairs (MHA) said that all activities prohibited earlier will be opened up in areas outside containment zones in a phased manner and gave more powers to the states and union territories to ascertain and define a containment zone.
It also asked the Ministry of Health and Family Welfare to issue standard operating protocols for the sectors which were allowed to open after consulting other ministries, departments and other stakeholders to ensure social distancing and to contain the spread of the dreadful infection.
As government has announced the phase-wise upliftment of the coronavirus lockdown, here are answers to some of the most frequently asked questions:
Can I go to salon in lockdown 5.0?
Yes, the central government has said that barber shops, spas and salons will open after consultations with states.
What about travelling in private vehicles?
You will be allowed to travel in private care and two-wheelers but there will be seating restrictions.
What about marriages?
Only 50 guests will be allowed and people will have to practice social distancing.
And what about funerals?
According to the Home Ministry, only 20 people will be permitted in a congregation.
Can I go to a temple?
Places of worship will open from June 8 but large gatherings will not be allowed.
What about shopping malls?
As per the Home Ministry advisory, shopping malls will also reopen from June 8.
And what about restaurants?
Hotels, restaurants and other hospitality services can resume their operations from June 8 but social distancing norms will have to be followed.
What about cinema halls, gyms and swimming pools?
No, cinema halls, gyms and swimming polls will not open now.
What if I want to travel to another state? Will I need a pass for it?
The government has allowed inter-state and intra-state travel and you won't need an e-pass for it.
Is international travel allowed?
No, international air travel will continue to remain suspended.
What about metro rail services?
According to Home Ministry guidelines, metro rail services will continue to remain suspended.
What about the night curfew?
The night curfew will continue. However, the Centre has revised its timings and it will be implemented from 9 pm to 5 am.
Please tell me about offices, will they open in this phase of lockdown?
According to the government advisory, private offices can open with 100 per cent strength but work from home should be promoted.
Will schools open during this phase of lockdown?
The central government will take a decision regarding this in July after consulting the states and union territories (UTs).
What about e-commerce services?
The central government has allowed e-commerce companies to supply non-essential items.
What about my house help?
House help will be allowed except containment zones.
Posted By: Aalok Sensharma