Coronavirus Pandemic: President, PM, ministers and MPs to take 30 pc pay cut for one year in fight against COVID-19
Updated: Mon, 06 Apr 2020 04:10 PM IST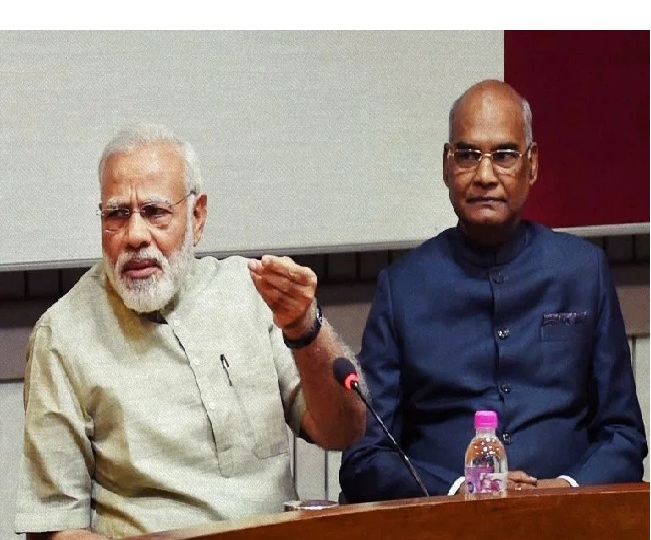 New Delhi | Jagran News Desk: The salaries of the member of parliament and central ministers will be reduced by 30 per cent in the coming year in view of coronavirus outbreak and possible economic downturn, Union cabinet said on Monday.
Announcing the details, Union Minister Prakash said President Ram Nath Kovind, Vice President Venkaiah Naidu, Governors of States have voluntarily decided to take a pay cut as a social responsibility. The money will go to the Consolidated Fund of India
Union Cabinet on Monday approved Ordinance amending the salary, allowances and pension of Members of Parliament Act, 1954 reducing allowances and pension by 30 per cent with effect from April 1, 2020 for a year.
Javadekar went on to say that Cabinet has approved a temporary suspension of MPLAD Fund of MPs during 2020-21 and 2021-22 for managing health and the adverse impact of the coronavirus outbreak in India.
The consolidated amount of MPLAD Funds for 2 years, which is Rs 7900 crores will also go to the Consolidated Fund of India.
When Javadekar was enquired about when the lockdown will be lifted, he said, "We are monitoring the world situation every minute. A decision will be taken in national interest. A decision in this regard will be declared at the right time....There are Empowered Group of officials who are assessing the situation," as quoted by ANI.
The meeting took place soon after PM Modi addressed BJP workers and warned them to be prepared for a long battle against coronavirus. "It is going to be a long haul, we do not have to tire, our resolve and mission are to emerge victorious in the fight against this pandemic," PM Modi said as quoted by ANI.
The total number of COVID-19 cases in India climbed to 4067, said the Ministry of Health and Family Welfare on Monday. There are 3666 active cases in the country while 292 people have been cured, discharged and migrated.
(with agency inputs)