PM Modi on Independence Day: 'If we can ban Sati and dowry, why not triple talaq'
Updated: Thu, 15 Aug 2019 09:13 AM IST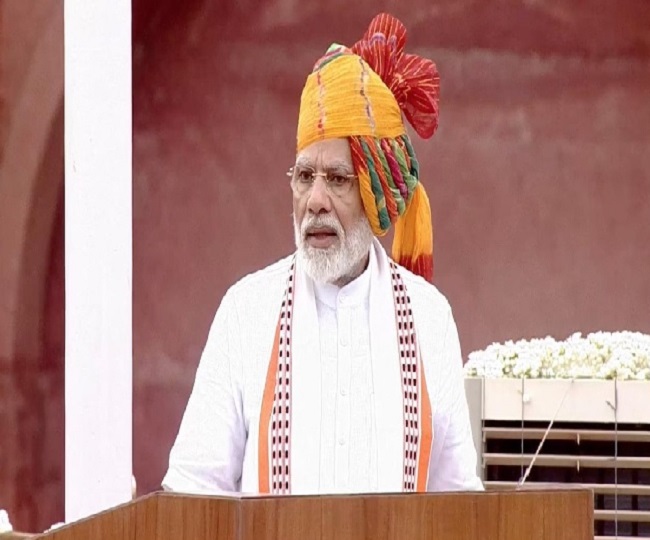 New Delhi | Jagran News Desk: Prime Minister Narendra Modi on Thursday addressed the nation on the occasion of 73rd Independence Day and said that Triple Talaq Bill was passed for the betterment of Muslim women.
Speaking on the vices of the instant Triple Talaq, PM Modi said, "We, as the government, are trying to remove problems from its roots. You must have seen that the sword of triple talaq hung low on our Muslim sisters and mothers".
Also Read: Modi on I-Day LIVE: Want to ensure ease of living and doing business in India, says PM
"It did not let them live with freedom. Many Islamist nations had banned the law long back. But in India for some reason we did not eradicate it. If we can raise our voice against the practice of Sati, we thought why can't we raise our voice against Triple talaq."
"We have provided justice to all the Muslim women by implementing the triple talaq bill," says PM Modi.
He further added, "remember how scared Muslim women were, those who suffered due to practice of Triple Talaq, but we ended that. When Islamic nations can ban it then why can't we? When we can ban Sati, when we can take strong steps against female infanticide, child marriage, then why not this"?
Posted By: Talib Khan