Tipu Sultan Death Anniversary 2020: Here are some lesser known facts about the 'Tiger of Mysore'
Updated: Mon, 04 May 2020 10:09 AM IST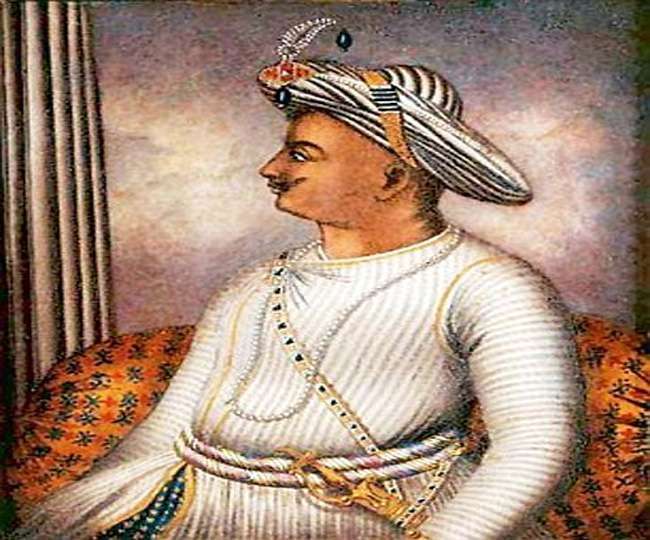 New Delhi | Jagran News Desk: The death anniversary of Tipu Sultan, the Tiger of Mysore, is marked on May 4 every year. Tipu Sultan, one of the greatest freedom fighters of India, introduced major changes in administration, land revenue system, etc. and is regarded as the "father of modern rockets".
Tipu Sultan fought a series of wars against the Britishers and on May 4, 1799, he attained martyrdom in the fourth Anglo-Mysore war while defending his fort of Seringapatam.
As the nation marks the death anniversary of Tipu Sultan, here are some lesser-known facts about the 'Tiger of Mysore':
Tipu Sultan began his military career at the mere age of 15 when he supported his father Hyder Ali during the Malabar battle.
He was also an ally of the French leader Napoleon Bonaparte and the two had allied against the British empire.
Tipu Sultan fought seven wars against the Marathas between 1785 to 1787. He lost three of them while won four.
Like his father, Tipu also established a navy. His navy consisted of 20 battleships of 72 cannons and 20 frigates of 62 cannons.
According to historians, Mysore's economic power was on peak under Tipu Sultan. Under his reign, Mysore overtook Bengal Subah as India's dominant economic power, with highly productive agriculture and textile manufacturing.
Under Tipu, Mysore established friendly relations with many foreign countries including Afghanistan, Turkey, Persia, Oman and France.
Like Hyder Ali, Tipu expanded on Mysore's use of rocketry. Because of his role in rocket development, he is often known as 'father of modern rockets'. He also created iron tubes rockets filled with gunpowder and developed cannons.
Tipu Sultan fought four wars with the Britishers. He was defeated and killed in the fourth Anglo-Mysore war when the English Army broke the city walls. His French advisory had suggested him to escape from the secret passage, however, the valiant leader had rejected their suggestion.
Posted By: Aalok Sensharma