By Abhinav Gupta
Mon, 13 Apr 2020 05:00 PM IST
Minute Read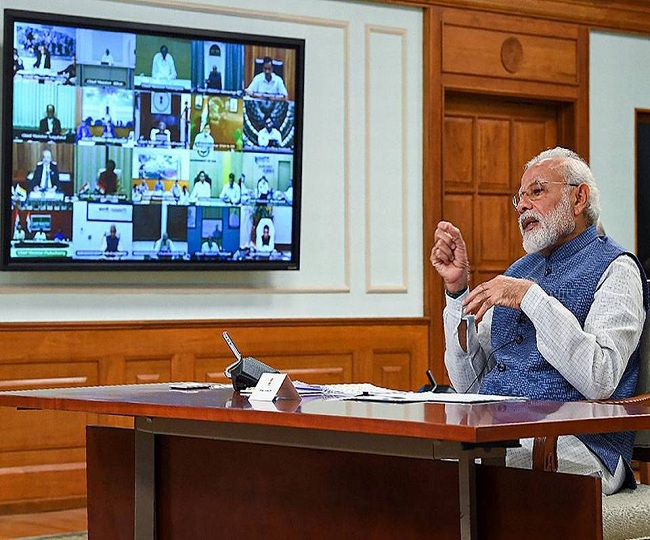 New Delhi | Jagran News Desk: The COVID-19 pandemic has replaced most of the real face-to-face interactions with virtual exchanges of vital communication between the central government and its states and Union Territories. This has invoked the government to ensure a set of cautionary advisories to be sent across the different ministries advising the ministers to not use "third party apps and services" for hosting sensitive meetings via video conferencing.
Instead, ministers across a wide range of departments have been advised to use the official video conferencing (VC) services offered by the National Informatics Centre (NIC), News18 reported citing its sources.
The advisory informed ministers that privately-run third-party video conferencing tools are mostly developed on Java-based software, and often, the software source codes are hosted online in public domain, thereby making them vulnerable for hacking.
The National Informatics Centre, established in 1976, has been playing an important role in intra/inter-governmental connectivity during the current lockdown. The Union Cabinet for the first time had a video-conference using the NIC platform in the first week of April.
The PM's video-conference interactions with chief ministers, SAARC counterparts, sportspersons and heads of embassies and high-commissions too have been done using state-owned NIC's video-conference service. It has a permanent setup at the Prime Minister's 7, Lok Kalyan Marg residence and the office.
The set of government advisories come as third-party video conferencing interfaces like 'Zoom' have come under fire from the countries across the globe, for its loosely stitched encryption standards and privacy issues.
The encryption standards, in particular are key to such highly-sensitive interactions – and therefore, to add an indigenous layer of security, the Govt. Of India is utilizing its already existing vast communication infrastructure run and sustained by National Informatics Center.
Instead of setting up new third-party conferencing interfaces from scratch, NIC video-conferencing modules have been advised to be utilized by the ministries in New Delhi.